Northern Great Lakes Water Stewards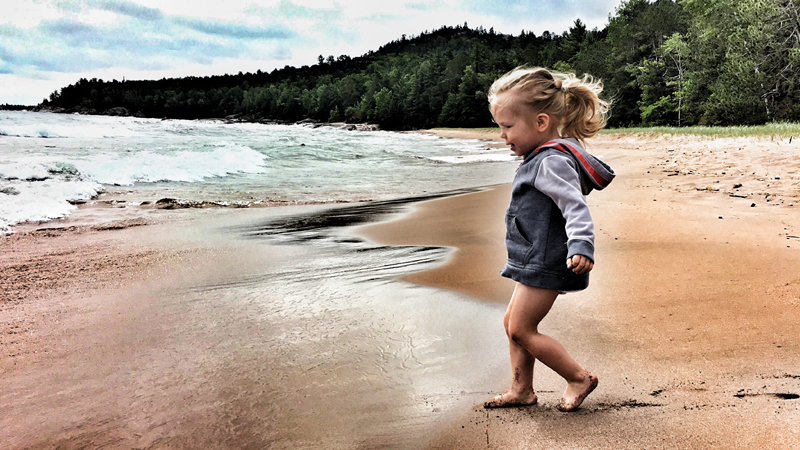 Northern Great Lakes Water Stewards is a faith-based initiative to establish a collaborative partnership to monitor, protect, and sanctify the lakes and rivers of our Upper Peninsula.
We're now six months into our on-the-ground, 4-year project to mobilize faith communities in becoming more responsible stewards of our watersheds and water resources.
Since July 31st, benchmarks for this unfolding project have included two teach-ins at area churches, a stream cleaning, 4 Marquette Monthly "Gift of Water" columns, and the planting of 100 Northern white cedars along Cherry Creek in Chocolay Township. Contacts with the Flint community churches have been made with plans to provide water filters in the spring of 2017.
In November, Marquette's Tyler Phillips and Houghton's Liz Ernest traveled to the Standing Rock Reservation in North Dakota with a gift of Lake Superior water, our prayers, and a donation of $100 to help support tribal efforts in protecting the Oglala Aquifer.
We have also invited Scott Herron, PhD, a Native American botanist and Director of the Wild Rice and Ethnobiology Lab at Ferris State University, to join us for a spring "Gift of Water" presentation here in the Upper Peninsula. Scott will be bringing insights from Native traditional culture that invite us to protect our water resources.
The Northern Great Lakes Water Stewards initiative is completely dependent upon donations from individuals and congregations. We currently have members of the Episcopal, Buddhist, Methodist and Lutheran communities as part of our strategic planning team. For more information contact Rachel Holman, our Water Stewards logistical coordinator. rholman@usc.edu or contact Jon Magnuson.