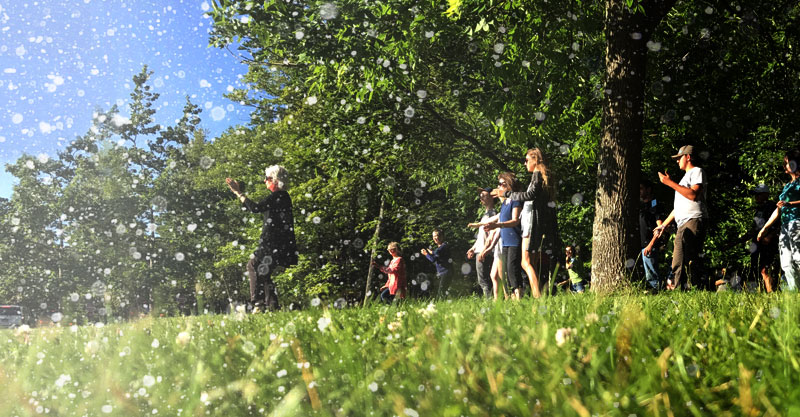 WEEKLY TAI CHI PRACTICE
During Autumn, Winter, and Spring months (September – May) The Cedar Tree Institute offers Tai Chi classes EACH WEDNESDAY from 5:30 – 6:30 p.m.
$10 per class or $55 per month (includes Saturday workshops)
MONTHLY TAI CHI WORKSHOPS
On FOUR SATURDAY MORNINGS (Feb. 10, Mar. 10, Apr. 14 & May 12) we will hold a Tai Chi Workshop from 9:30 a.m. – NOON.
LOCATION
Inside the Marquette Hope Connection Center, 927 W Fair Avenue.
ANNUAL TAI CHI RETREAT
January 19-20 (6 p.m. Friday to 4 p.m. Saturday)
Retreat at Fortune Lake Camp, Crystal Falls, Michigan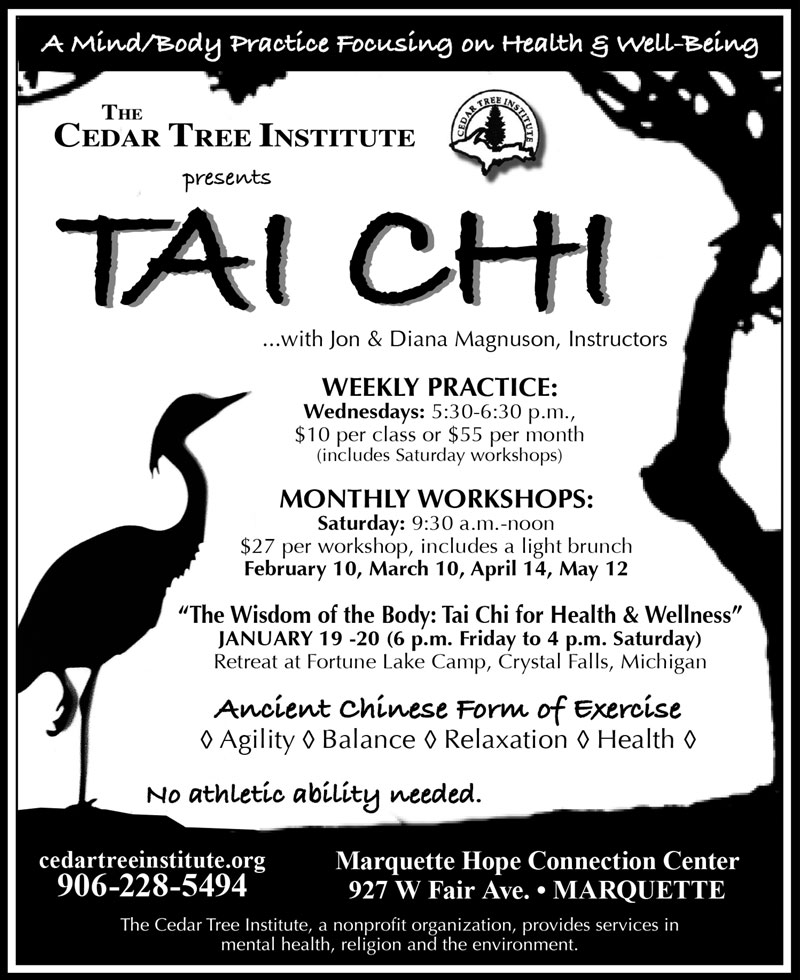 Help us by sharing this content!