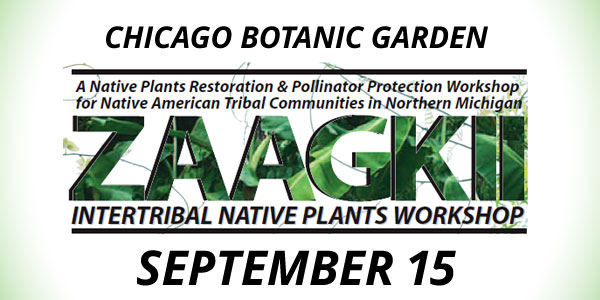 Sponsored by the Cedar Tree Institute in collaboration with the US Forest Service & the Chicago Botanic Garden
As part of the ongoing Zaagkii Project, a Native Plants Restoration & Pollinator Protection Workshop for Native American Tribal Communities in Northern Michigan will be held at the Chicago Botanic Garden on September 15.
Protecting crop wild relatives & the endangered ecosystem
Seed harvesting techniques for preservation of plants
Opportunities for small tribal-operated economies for harvesting ginseng, blueberries, wild leeks, etc.
Preserving traditional cultural teachings about the natural world
For all the details, please visit wingsandseeds.org
Help us by sharing this content!