Hanging on a closet door in my office is a pair of Everson snowshoes crafted from Northern White Ash, strung with full-grain rawhide and connected at critical tension points with pure copper hardware. They were bought 38 years ago in the small village of Shingleton, a few miles east of Munising, a one-time prosperous logging and commercial fishing town only about an hour from our current home in Marquette.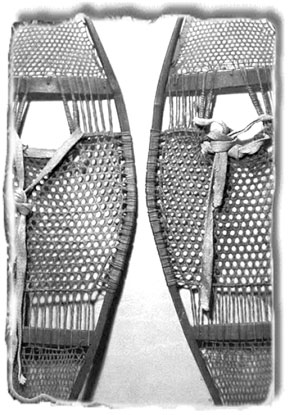 At the time of their purchase, I'd recently returned to Northern Michigan, along with my wife, to begin life and work as a newly ordained parish pastor in Mackinaw County. It was our first winter. Trappers, loggers and hunters in our neighborhood assured me that Iverson's snowshoes were the best of their kind.
Those snowshoes remain for me symbols for an intentional return to a slower-paced, more personal, hands-on, crafted and enchanted world. From under waves of ever-increasing addictive, compulsive behaviors, a fractured, speed-driven universe cries out for a healing vision that will restore balance, connection, intimacy and harmony. Randomly surfing the Internet for hours and text messaging hundreds of times a day, regardless of what high priests of popular media promise us, will never satisfy that deeper kind of hunger.
On many levels, work of The Cedar Tree Institute seeks to parallel skill-sets of traditional Michigan snowshoe makers: use of good local materials; practical utility in beautiful, fierce environments; rugged, flexible design, and as Clarence Everson, original founder of this modest cottage industry, would describe their presence on frozen snow-drifted trails,
"Very quiet."
-Jon
Journal Notes
The positive impact of our environmental interfaith Earthkeeping Initiative (2004-2009) provided impetus for the Cedar Tree Institute (CTI) to continue efforts to develop ongoing funding for this faith-based project. During these years of this collaborative work, the Institute and its partners received numerous awards and recognition for innovative achievements in collecting toxic wastes, planting trees and raising new levels of environmental awareness among the Upper Peninsula's 250 congregations representing ten faith traditions. We will receive results from our most recent grant proposal in January 2012 regarding a People's Garden Project that would be carried out with technical support of the United States Forest Service. Please lift up prayers and positive thoughts for us.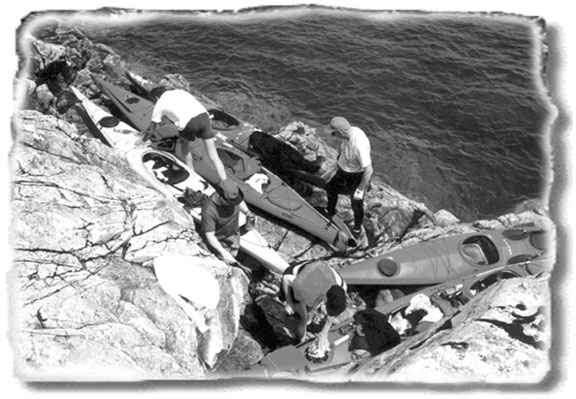 In February 2011, the Janus Project Winter Seminar used a small-group continuing-education experience involving physicians, social workers and nurses to explore the topic, "The Riddle of Rheumatic Disease." Part of the retreat format involved hiking and snowshoeing ten miles from the Big Bay Lighthouse to Granite Point. Guest presenters included Mary Haller, MD and Wayne Carlson, MD.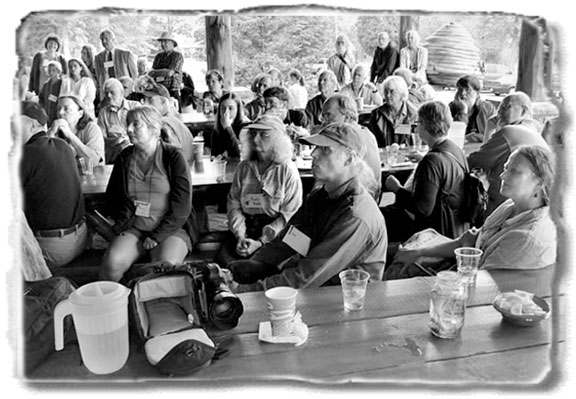 In August 2011, the Janus Summer Seminar targeted specific training and support for hospice workers involved in end-of-life care. As part of this mind/body training, 13 participants engaged in 30 miles of kayaking along remote Lake Superior's shoreline. Our discussion focus was "Finding Balance: Adjusting to Life-Limiting Illness," and guest presenters included Gregory Jones, PhD and Carol Gamber, MD.
Both of these continuing-education events spring from a 1999-2000 project, funded by the BlueCross/ Blueshield Michigan Foundation. During that year, CTI staff along with Mike Grossman and Larry Skendzel, family practice physicians and hospice medical directors, designed and implemented a program focusing on medical professionals' personal experiences of providing care for the dying. That experience involved face-to-face honest conversations with hospice patients facing their own death.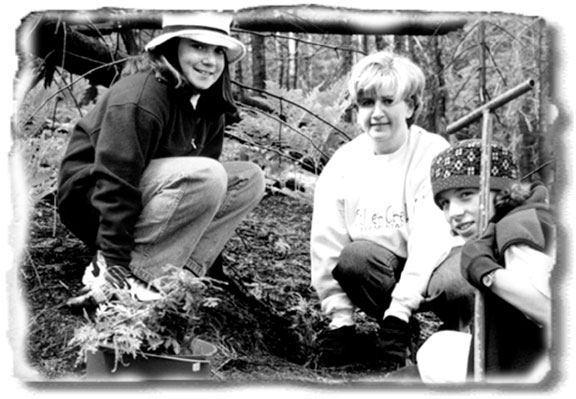 In September 2011, CTI's Director was a guest workshop leader at a "Nutrition and Medicine" conference, sponsored by Marquette General Health Systems. His topic was "Food, Balance and Mind/Body Practices." Lisa Long, MD, friend, long-time supporter of CTI programs and one of the original participants of the 1999-2000 Janus Project, organized the conference. Lisa has recently completed a certification program with the University of Arizona's Center for Integrative Medicine.
Also in September, CTI's Director, along with volunteers from the Institute's Tai Chi classes, facilitated a mind/body workshop for the Bay Cliff's Health Camp's 5th annual Polio Survivor Retreat. This event draws participants from across North America who, having overcome effects of childhood disease, now in later years are experiencing the onset of ravaging polio related systems triggered by the aging process. Our thanks to CTI's friend Fred Maynard, MD, who directs and plans these retreats.
In early December, the CTI Director was keynote speaker at the annual awards luncheon for the Interfaith Conference of Greater Milwaukee. His presentation was entitled "Mending the Creation: Strategies and Tactics for Faith Communities Working with Environmental Issues." He shared lessons learned from Northern Michigan's Interfaith Earthkeeping Initiative (2004-2009). Jan Schultz, Chief Botanist for the USDA Forest Service's Eastern Region, was also present as special guest.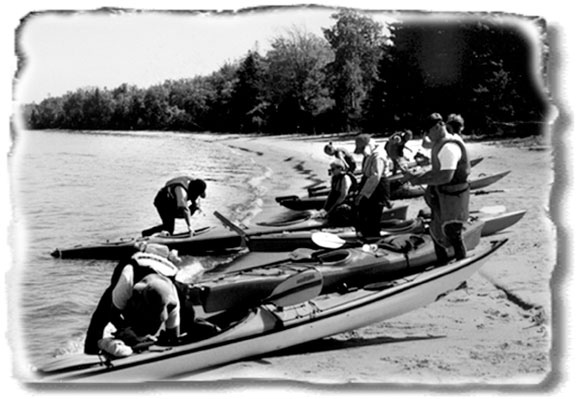 In Memoriam
Bo Roland Clausen
1931-2011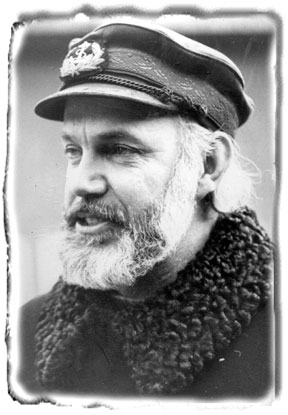 A tribute to a good friend and supporter of The Cedar Tree Institute's work, Bo Clausen, long time resident of Chicago's Northside, born in Stockholm, Sweden, son of a sea captain. As a young man he traveled to the United States to build a life, making his way in the New World. He became a Master mason bricklayer, joined the U.S. Marines, spent time as a race car driver, then moved into professional life as an actor/model* and artists' representative. My wife Diana first worked with Bo, years ago, as one of the commercial illustrators he represented to agencies in the rough and tumble commercial art world on Chicago's Michigan Avenue.
Over time, we grew to know both Bo and his wife Irene as remarkable friends. Exemplifying lives of simplicity and dignity, they were exquisite hosts, gourmet cooks, social critics and conversationalists. From 1980-1995, Bo made regular trips North to split wood and provide care for a remote family cabin when our family lived and worked in the Pacific Northwest.
This retired Master mason and bricklayer would often tease and chide me in my uneasy role as The Cedar Tree Institute director, keeping me balanced and grounded.
He had no formal higher education but could hold his own with judges, journalists and attorneys. He liked to wear driving gloves, for the most part unheard of in Northern Michigan. He took pride in personal grooming. He scorned the pomp and excessive ceremony of formal religious life but carried a quiet, unspoken appreciation for a deeper spirituality that lies hidden in all of us.
Known in his neighborhood during recent years as the "Biking Viking," Bo requested no public funeral but made one wish known. On October 6, under the shadow of forested cliffs, we waded into the chilling waters of Lake Superior and echoing words of Psalm 121, scattered his ashes upon the gentle waves. The morning following, Irene Macauley, his wife of twenty years, returned to Chicago where she continues to live and work as a freelance writer and editor.
*P.S. You can meet Bo by renting the 1980 film starring Christopher Reeves Somewhere in Time. He's the white-bearded gentleman with the top hat in the elevator.
-JWM
2011-12 Collaborative Partners
Northern Michigan University's Center for Native American Studies
Bay Cliff Health Camp
Upper Peninsula Children's Museum
Lac View Desert Band of Lake Superior Chippewa Indians
United States Forest Service
Keweenaw Bay Indian Community
Lake Superior Hospice
Bell Hospital
Upper Peninsula Home Care and Hospice
Marquette Alger Regional Education Association (MARESA)
Marquette County Juvenile Court
Marquette General Health Services
In Appreciation
During recent months, I've become deeply aware that there's no way one can ever pay back, as if we all lived with some giant accounting ledger, the many expressions of support and encouragement small nonprofit ventures such as ours receive.
On occasion, we've been able to launch innovative projects from grants and contracts, but these are, and will always be, limited. Anyone in this kind of small nonprofit venture quickly discovers one faces disappointment over and over again with good projects that don't find funding and other programs that fail because partners don't deliver.
So what keeps us going, allowing us to pick ourselves up, dust off our shoes and keep moving? Our answer is measure of resiliency and hard, gritty investment of time and energy. But equally importantly, a powerful mix of shared vision and bold trust from those who cheer us on.
Accordingly, we're moving with renewed energy into our 17th year of projects, services and trainings. We lift up deep gratitude to 57 donors who have gifted us, thus far, in 2011. As is our Institute's tradition, we choose to keep these names anonymous but they represent all walks of life and all ages, living in places as far away as New York, Alaska, New Mexico, Hawaii, Texas, Colorado and Washington. All of them have invested financially, a few over a span of 16 years, to provide, through financial gifts, funding for our work.
There continues to be a handful of volunteers who help us, behind the scenes, in day-to-day operations. They deserve special acknowledgement and include: Anne Rydholm, CTI bookkeeper; Obadiah Metivier, Web site designer; Greg Peterson, volunteer media coordinator; Rick Pietila, martial arts instructor and special project manager; Ray Hasenauer, social worker; Mike Grossman and Larry Skendzel, physicians and advisors; Lee Goodwin, pastor and spiritual director; Doug Russell, grant writer; and Jim Elder and Steve Mattson, CTI founding Board members, who bring insights into the best of good business practice and effective organizational dynamics.
To all of you, our Thanks!
A Transitioning Time
There's a natural rhythm for endings and new beginnings. On February 1, 2012, I leave my position as campus pastor at NMU. My focus now will be on select-ed projects of The Cedar Tree Institute. Here's a reflection on this transition and 38 years of ordained ministry with the Evangelical Lutheran Church in America.
-Jon
Not long ago I sat with a good friend in his dining room overlooking, through a grove of trees, a distant lakeshore. During his professional life, he proved himself to be an exceptional leader, a good steward of resources, both for the industry he served, but also with his own personal finances. In recent years he and his wife have traveled extensively around the world, into China, Europe and Africa. I was curious about those experiences. He shared with me, over tea and homemade banana bread, fond memories from those adventures.
On the way back home following our conversation, I became deeply appreciative of the journey my own work has led me on over these last 30+ years. After returning from the Peace Corps in Nepal, during the seasons that followed, there were no tour groups or cruise lines but church council meetings around furnaces during winter nights, restless hours spent in a sleeping bag on floors during confirmation retreats, prayer groups lit by kerosene lamps in Central American villages, small but faithful remnants of students who gathered each week around make-do altars at various university centers and ministry houses. Alongside me in spirit and with practical expressions of support were council and board members, colleagues and friends, and most important, a loving, teasing and forgiving family who encouraged, scolded, warned and, when I needed it the most, affirmed me.
Over time, I discovered a pastors' work is, by its nature, often lonely, threatened with role confusion and subtle forms of vanity. In spite of these challenges I was renewed and strengthened, during a time of personal doubt and fatigue, when a seminary president helpfully reminded me that a priest's vocation is, and continues to be, among the world's oldest, most noble of professions.
That vision carried me through three decades into the rough and tumbled lives of people. Their stories are marked by what I witnessed as extraordinary moments of courage, grace, sometimes bitter tragedy. They are part of who I am. After serving two parishes and three campus ministry settings in the Pacific Northwest, Michigan and Wisconsin, here are a few glimpses from those experiences that shaped the way I've now come to see the world.
—Lifting gill nets by hand on a brisk, clear October day, with a commercial fisherman, a member of our parish, in a 16-foot wooden boat, rocking gently on the clear blue surface of Lake Michigan, hours passing with no words spoken, swallowed up in an Earth's elegant prayer.
—Reading scripture at a Petoskey hospital to a 36-year-old mother moments before she died at the end of long, painful illness, leaving behind five children and a memory of the husband who'd abandoned her.
—Stumbling along the edge of a riverbank in a Michigan forest, officiating at my first wedding, inviting a group of loggers to place half-empty beer cans outside the circle I'd drawn in the river sand to create a sacred space. Celebrating that wedding reception in a dilapidated trailer with donuts and coffee.
—Pushing a grand piano into a cold, dark inner city sanctuary in Milwaukee before dawn one Easter morning so a friend, a piano bar musician, could come from a night of working a smoke-filled lounge to open a liturgy of baptism. Listening to him sing a rendition of Amazing Grace for one of our neighborhood's low-income apartment dwellers, watching her standing proud by a baptismal font, dressed in white.
—Sitting alone by the bedside of a reclusive, lonely 85-year-old parishioner dying in dreary, underfunded county hospital, offering a final benediction of mercy as he confessed, in a hoarse whisper, the long-kept secret of a murder he'd committed 60 years earlier in Detroit.
—Singing around a beach fire, dressed with rain gear and stocking cap, eating a joyous meal with our campus ministry community on the foggy Oregon coast, prepared from seaweed and mussels by a graduate student majoring in marine biology who had just returned from Alaska.
—Praying with a Paiute elder as a light snow fell upon a small gathering of friends and tribal members, listening to him chant a prayer in a language I'd never heard before, burying the mother of Romona Soto Rank. Twenty-five years later, standing alongside that daughters husband and children on a rocky, barren hillside in the heart of the Klamath Indian Reservation, watching the sunset over the Western horizon, lifting up prayers this time for her own memorial service, helping lower a pine casket into that same holy ground. .
—Riding in the back seat of a rickety van into Glacier National Park with university students from Missoula, listening to a young woman from New York City, eyes beaming, tell us she saw her first Bald Eagle that afternoon as we'd watched, from a canyon's rim, the last of wild salmon make their way up from the Pacific Ocean, a 1,000 miles down stream on their final journey home.
—Officiating unexpectantly at a funeral in Oregon for a 21-year-old whom I'd confirmed years earlier in a small rural parish in Michigan. Discovering the prior night she'd traveled to the Northwest only days before as a transient with a boyfriend and a single cardboard box of belongings to begin a new life.
—Standing in the midst of 300 Native Americans and religious leaders at Seattle's Discovery Park engulfed by sounds of drums, presenting on behalf of six denominational leaders and Bishops, a formal apology to 46 tribal leaders in the Pacific Northwest for our Christian churches' historical complicity in the desecration of traditional American Indian religious practices.
—Receiving from guests, during various occasions at our student mid-week worship altar at the University Center, gifts of smoked salmon from the Columbia River and a bottle of Pinot Noir hand-carried back from France. Sharing samples of homemade maple syrup one spring from a nearby maple grove to 300 parishioners during Sunday morning worship at a local Covenant congregation.
—Pulling one of our students, a seasonal firefighter, out by sled who'd suffered a seizure one January evening outside a cabin near Lake Superior, an EMT by my side and NMU student Kate Drefke, who years later would serve as a volunteer with a church housing project in London, guiding our way out of a dark forest through the falling snow under the light of a kerosene lantern.
—Listening with a group of students to Jesuit priest Dean Brackley in San Salvador, staring at faded traces of the blood-stained floor where his colleagues had been assassinated years earlier. Remembering how the Salvadoran Roman Catholic Church had aligned itself, at great cost, with the poor in that country under leadership of Archbishop Oscar Romero.
—Helping students and faith-based community volunteers dispose 320 tons of electronic waste collected in church parking lots during Earth Day. Blessing the first of 12,000 trees planted by students and interfaith volunteers from 10 faith traditions on a single April weekend,
—Awakening one recent night this November with a dream reminding me the best efforts of priests, pastors and bishops will inevitably be fractured, unfinished, broken. Recognizing from the great tradition of Scripture that this is always how the Higher Light finds a way to shine through.
2,124 sermons, 193 funerals,
182 weddings, 114 baptisms, 4 dogs,
1 daughter, 1 son, 1 wife.
There you have it.
—Solo Deo Gloria—

Wings & Seeds – The Zaagkii Project
Native Plants and Pollinator Protection Initiative
2008-2012
For the last four summers, thanks to support of the Marquette Juvenile Court, the U.P. Children's Museum, the Keweenaw Bay Indian Community and the U.S. Forest Service, we've coordinated 47 youth volunteers who have contributed 3,157 hours of community service in environmental protection efforts.
They've collected and disposed of invasive plants, prepared research projects, constructed bee and butterfly shelters, hosted community festivals and helped in the construction of a greenhouse on an American Indian Reservation in Michigan.
These collaborative efforts have included:
1130 seedlings (native genotypes) planted on Grand Island
24 seed reliquaries designed, painted and distributed
36 bee shelters constructed, painted and given as gifts
58,000 seeds (native genotypes) distributed to local citizens
6 native garden iron sculptures built and distributed
500 milkweed plugs transplanted
34 research projects completed and presented
74 cubic yards of garlic mustard and purple loosestrife removed
371 guest meals served to community members and friends
1,1197 mushroom plugs planted in oak logs
18 butterfly houses designed and distributed
1870 milkweed seeds distributed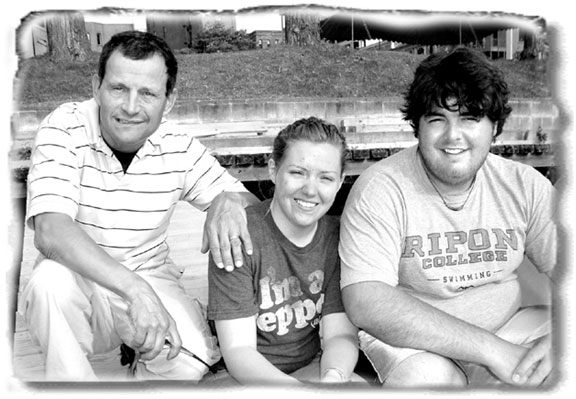 Regional Tribal Outreach
Michigan's Upper Peninsula is home to five American Indian reservations. In 2012, CTI will be following up on a plan to formally build future partnerships with these communities, building on the Zaagkii Project's vision to support tribal leadership in efforts to recover and reclaim their role as custodians of the land's original plants and botanical life. In April 2011, the Lac Vieux Desert Band of Chippewa Indians tribal council made a formal resolution to join a collaborative effort with The Cedar Tree Institute and the United Sates Forest Service. Conversations with the four other tribal councils continue.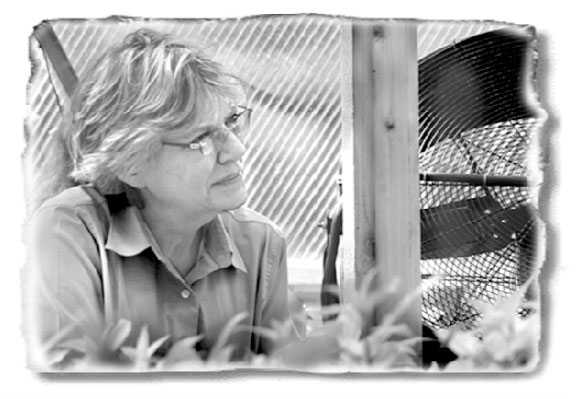 On July 13, 2011 representatives from area tribal communities met at Presque Isle Park in Marquette for the second of a series of training events on restoring native plants sponsored by The Cedar Tree Institute. It was titled "Kinomaage: The Earth Shows us the Way." Ethnobotanist Scott Herron, a Native American specialist in the recovery of and traditional teaching about Anishanaabe sacred plants, served as key presenter along with Jan Schultz, Chief Botanist for the Eastern Region of the United States Forest Service. A third training event is being planned for April 2012.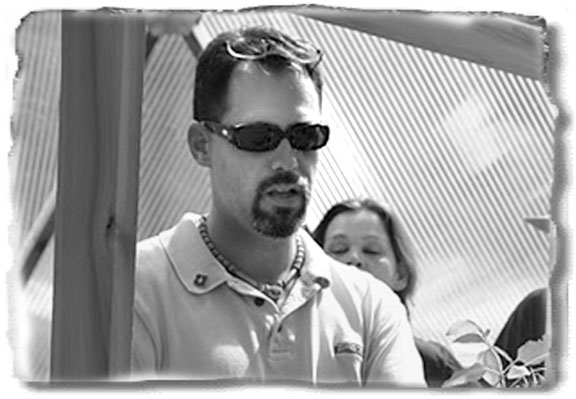 THE MANITOU PROJECT II
2012
In 1997-2000, The Cedar Tree Institute launched its first environmental initiative with hands-on help and leadership from our area's at-risk youth. It took us three years. We planted 1,000 Northern white cedar trees (seedlings) across three counties in the Upper Peninsula of Michigan.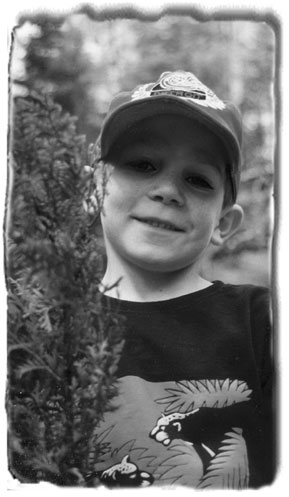 Our vision in 2012 is to prayerfully, boldly plant 10,000 trees with the help of faith communities, American Indian tribes, youth groups, volunteers from the Marquette County Juvenile Court and the Upper Peninsula Children's Museum.
The Northern white cedar is regarded as a medicinal tree among the Ojibway, Potawatomi and Odawa peoples of Michigan. Its Latin name is Arbor Vitae meaning "Tree of Life." It remains a healing signature for the projects and programs of The Cedar Tree Institute. Michigan's timber companies choose not to plant Northern white cedar after logging operations because, although this species is essential to the integrity of this region's native ecosystem and sacred to the Anishinaabe, profit margins are deemed too small and the cedar's growth to maturity judged too long.
In order for us to move forward with this creative effort we are looking for 100 donors who could make a donation of $100. This would provide a foundation for the necessary logistical support to carry though this unique, historic initiative!
SERVICES
Consultation, Training and Education
CTI offers site-specific training and education designs for human service agencies, government organizations, churches and businesses in the areas of:

Leadership Development
Environmental Projects
Mind/Body Medicine
Tai Chi Chuan
Collaborative Projects with Native American Communities
Mediation and Dispute Resolution
Formal mediation sessions follow a specific process. Settlements that result from such sessions have proven to be more enduring and considerably less expensive than court-ordered decisions.
CTI offers this service for:

Small-Claims Conflicts
Landlord-Tenant Disputes
Divorce Mediation
Conflicts within Churches
Employer-Employee Disagreements
Business-Consumer Arguments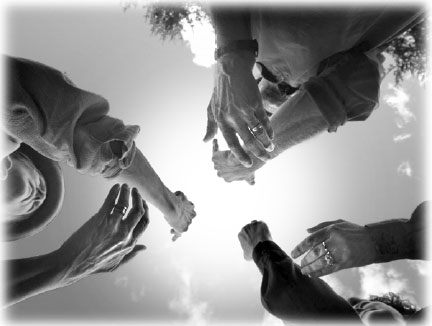 Counseling and Psychotherapy
The Institute works in collaboration with area hospitals, churches and human service agencies. An emphasis on the uniqueness of each situation and the spirituality inherent in each individual shapes all consultations.
CTI offers assistance with:

Work Difficulties
Spiritual Issues
Depression
Relationship Conflicts
Anxiety and Stress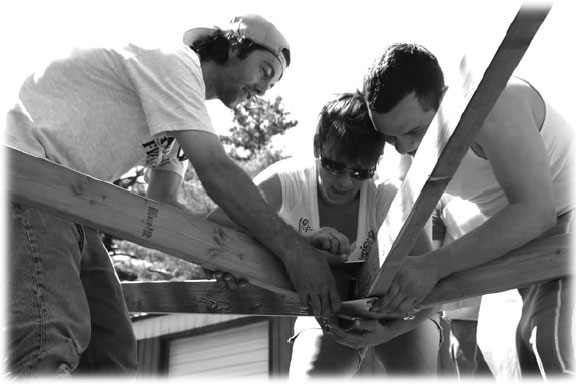 Coming Up in 2012
Retreats and Workshops
THE IRON BUTTERFLY
(May, September)
Workshops on mind/body medicine and techniques to reduce stress and enhance physical and emotional health.
TAI CHI CHUAN TRAINING
(January-May, September-December)
Ongoing classes in Qi Gong and Tai Chi Chuan. Marquette, Michigan.
(more…)
SPIRIT OF PLACE
(August 5-10)
A kayak retreat on "Spirituality and Ecology" along Lake Superior's shoreline.
(more…)
JANUS PROJECT SEMINAR SERIES
(February, August)
Continuing education events for medical professionals and hospice workers.
CROSSING BOUNDARIES
(May, October)
A series of three continuing education workshops specifically designed for church leaders and volunteers working with diverse ethnic and cultural communities. A series of presentations, discussions and small-group exercises on tensions and challenges working among differing socio/economic classes in Michigan's Upper Peninsula.
UNSUNG HEROES*
(January-December)
Skill-building and mind/body training for "hands-on" workers (kitchen staff, nursing aides and custodians) in five of our area's nursing homes.
*Our capacity to carry on this work is dependent on funding sources. For information e-mail John Argeropolous or contact the Marquette Community Foundation at 906-228-7666.
THE WAY OF THE DREAM
(September-December)
A series of workshops on the power of the unconscious, and the religious/psychological traditions working with, and interpreting, one's own dreams.