A wind is blowing outside the cabin door. The forest floor is covered with snow and ice. I'm kneeling, chilled, inside by a wood stove, with kindling and paper, ready to light a fire to create some heat on this blustery December afternoon.
Chores, like this one, always prove to be anchoring experiences for me. Especially today. I've been traveling on and off for three months. Nights spent with bells and candles in a woodframed church with Native people up along Washington State's Skagit River, days helping lead a retreat at a Benedictine monastery north of Santa Fe, a presentation to a tribal council on the edge of Michigan's Keweenaw Bay, a morning meeting at the Benson-Henry Institute for Mind Body Medicine, a few blocks east of Boston's Massachusetts General Hospital.
Thanks to my good friend and colleague Joseph, during recent weeks I've carried with me a copy of Henri Nouwen's "Life of the Beloved," a brief, concisely written reflection on the human condition. Nouwen maintains there's a universal hunger in each of our hearts for belonging, meaning, and purpose, critical for our well-being. A challenge all healthy religions seek to address. He suggests three things to keep us in spiritual balance and true to course.
The first is the ongoing work of unmasking false, seductive idolatries in modern culture that threaten to kidnap and shape our identities. The second is establishing daily rituals of gratitude. A third is to make sure we surround ourselves with at least a few individuals who appreciate us for who we are, not for what we've achieved, or what we do to please or appease others.
Should we dare to live that equation, Nouwen promises we will stay connected to the very heart of the world's joy and pain, to be free, open to others, blessed in whatever we choose to do. We will be able to live as "beloved."
But for now, know this well. Politically these are bizarre, dangerous times with safety nets for the poor and disabled collapsing, environmental standards eroding, and the horror of a nuclear war haunting us as never before. These are days calling for resistance, for truth speaking to power.
Hold on to the promise of Nouwen. I was surprised, then pleasingly reassured, to hear it echoed in lyrics written by outlaw country singer Billy Joe Shaver. My traveling companion to Boston, Mike, a family physician, sang them with a smile a couple of days ago, as we strolled along the banks of the Charles River. He's a member of our local Jewish synagogue, and a hospice medical director here in Upper Michigan.
I'm going to live forever
I'm going to cross that river
I'm going to kiss tomorrow now
When the world is blown asunder
And all the stars fall from the skies
Remember One who really loves you, We'll live forever you and I
I strike a match. A thin strip of kindling ignites. Soon, this cold, lonely cabin will be filled with warmth and light.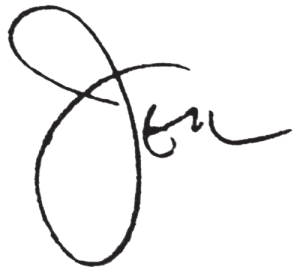 Winter 2018 Ecotone Newsletter
CONTENTS
---
JOURNAL NOTES
AROUND THE PENINSULA
Two friends of the Cedar Tree Institute, Andrea Dlesk (1950-2017) and Sally Grace Collins (1930-2017) crossed over between worlds. Their lives were celebrated at memorial services in two of our community's Episcopal churches. Andrea in July. Sally in August.
Andrea, a physician, once told me that during a terrifying moment following an accident on the Seney Stretch, a lonely highway East of here in Northern Michigan, she lay upside down, trapped in her vehicle, strapped in her seat belt. She knew she had broken her neck. She said that she remembered what she had learned in the Institute's Tai Chi classes. She breathed. Slowly. Deeply. She avoided a panic reaction, which, most likely, would have caused her permanent paralysis.
Sally Collins was one of the CTI Director's informal mentors, a retired speech pathologist, a devoted yoga practitioner, and a disciple of holistic medicine. She was a gracious host at Grace Episcopal Church in Ishpeming where the CTI Director served for several years as an occasional guest preacher and liturgical leader. Wise and insightful, Sally was devoted to her Christian tradition. I also soon learned that she held quietly to an appreciation of the "big god." She understood, better than many of us, that all religions are, at their best, as my Buddhist friend says, "Fingers pointing at the moon."
CTI friend Darrel Small recently officiated at the funeral of Joyce, a former waitress who worked at Big Bay's Thunder Bay Inn for 15 years when he and his wife Eileen served as owners and Inn Keepers The ceremony took place at the Lumberjack Tavern in November. Scripture and prayers filled that rough and tumble establishment where an infamous homicide once took place, later serving as the basis for Robert Travers' "Anatomy of a Murder." That story was made into an academy-award winning film a few years later.
In November, the CTI Director preached at Messiah Lutheran on the Feast of Christ the King, the last Sunday of the liturgical year.
The Cedar Tree Institute is working with Patrick Huffer, M.D. to provide a session on resiliency and community health in January of 2018 for medical residents currently with the rural medicine program, part of MSU's School of Human Medicine.
In December, the "Marquette Monthly" published "The Other Upper Peninsula: A View from the Wardrobe," written by CTI's Director. The feature story takes a candid peek at the, deeper, less tidy history of the U.P.
---
REFLECTIONS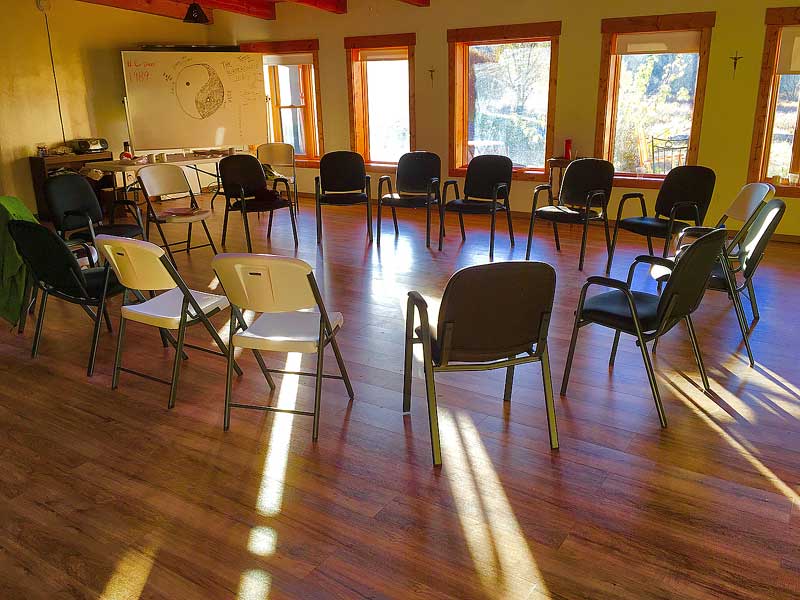 A TRIBUTE AND BLESSING
David Van Kley is scheduled to preach his last sermon as senior pastor at Messiah Lutheran Church on Christmas Eve, 2017. He has been an extraordinary leader for the congregation where my family and I worship.
Over the last nine and a half years, I watched him break down the walls that isolate social-economic classes from one another in our congregation, a disturbing, often unconscious characteristic of many Protestant churches. For the Cedar Tree Institute, he offered unswerving support for interfaith projects including the Earthkeepers Environmental Initiative and, more recently, the Northern Great Lakes Water Stewards.
Known for his commitment to the global community and the poor, he organized eight trips into Colombia, leading students and members of our congregation into that developing country. But for many of us, it was the gift of preaching that will remain his profound legacy. Self-reflective, vulnerable, and theologically insightful, he brought, in subtle and often remarkable ways, the transforming power of Christian symbols to the challenges of day-to-day living.
Our prayers go with you, David, on the new adventures that soon await you and your wife Arlene. Well done, good and faithful servant.
THE CANOE BUILDER
Bill Waters, long-time friend and supporter of the CTI, a retired criminal justice faculty member at NMU, has in recent years embarked on a vocation of crafting miniature canoes out of birch bark. Each design is based on research of the French Canadian voyageurs in the Upper Great Lakes Basin. Fifty percent of his profits have been graciously set aside to help carry on the nonprofit projects of the Cedar Tree Institute. Bill's art pieces are displayed in Wisconsin, Minnesota, Michigan and Quebec. They are wonderful, exquisite gifts, reflecting a rugged, rough-hewn authenticity.
For more information, contact The Waters Collection. 906-228-8830 or email wjest@aol.com
---
MAKING THINGS HAPPEN
THE MAGIC OF COLLABORATION
Former Bishop Jim Kelsey of the Episcopal Diocese of Northern Michigan once commented, during early years of the Cedar Tree Institute work, "Being among the smallest denominations in the Upper Peninsula, we have no choice but to work with other faith traditions." He continued, "I'm beginning to see that has been our most important gift."
So it is with CTI's ongoing work. All our projects are built on integrity of relationships and trust. These kinds of efforts cannot be purchased. They involve hundreds of hours of informal as well as formal negotiations.
Collaborative partners from 1995-2017 have enabled Cedar Tree Institute volunteers, with only a part-time staff, to plant 23,500 Northern white cedar trees in fifteen counties across the Upper Peninsula, mentor 250 at-risk youth in environmental projects, provide training for 200 hospice workers, and sponsor 70 workshops for clergy and priests focusing on relationship-building, mental health, addictions, and spiritual formation. Two hundred and fifty congregations from 10 faith traditions were involved in Earthkeeper interfaith environmental projects, coordinated by the Institute during 2004-2014. Five federally-recognized tribes participated in the CTI's U.S. Forest Service supported Zaagkii Project, a native plants and pollinator protection initiative from 2010-2017. That effort involved 10 workshops and construction in 2010 of an eco-friendly native plants greenhouse, the first of its kind in the Great Lakes Basin.
PARTNERS OVER THE YEARS
Reflecting on years serving faith communities in Oregon, Washington and Michigan, I witnessed, over and over again, what Scripture continues to warn us about in its prophetic counsel: "Without a vision, the people will perish." I also remember remarking at one of my last four-year term campus ministry reviews. "No one can do anything alone."
Those were hard-learned, invaluable lessons. They took years. But it's why CTI is still here. Moving into the new year of 2018, all projects and programs of the Cedar Tree Institute will be built upon those deeply held convictions.
——————–
Special Appreciation to James Elder and Stephen Mattson, CTI Board Members, who continue to bring their on-the-ground insights as attorney and banker to our nonprofit operations. They've been here from the beginning. And to Jeff Noble, forester, fire fighter and tree planter; Jim Shirtz, Tai Chi colleague and small group leader; Anne Rydholm, CTI's volunteer bookkeeper; Doug Russell, Institute grant writer; Ken Kelley, Institute liaison for Music for All Kids; Ray Hasenauer, social worker, hunter and fisherman; Diana Magnuson, Tai Chi instructor and artist; Ruth Almen, John Rosenberg, and Rick Pietila, who keep lines open in key supportive ways via communications from Las Vegas, Olympia, and Beirut.
———
And a shout of gratitude to all of you, who with donations, prayers, and notes of support, keep us steady, moving forward, looking for new places and projects to serve this particular corner of the Northern Great Lakes Basin in quiet, targeted ways.
---
THE MEDICINE WHEEL PROJECT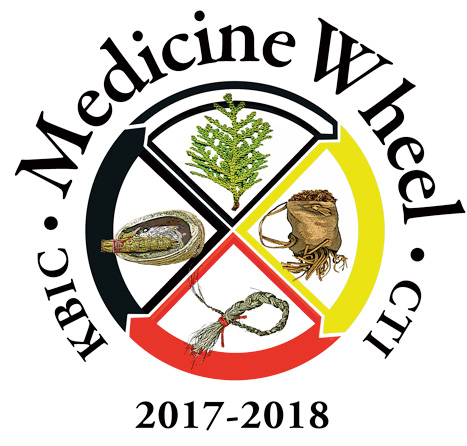 Thanks to encouragement from Nora Maloy and support of the Blue Cross Blue Shield Michigan Foundation, the Cedar Tree Institute will be working for the next six months on a cross-cultural wellness initiative with the Keweenaw Bay Indian Community in Baraga, Michigan.
Mind body strategies, including breathing techniques, visualization, mindfulness practices and cognitive re-framing will be used to help improve the health of tribal members diagnosed with Type II diabetes.
This first-of-kind wellness intervention, The Medicine Wheel Project, will be coordinated by Dr. Mike Grossman, MD, Jon Magnuson, CTI's Director, and Kathy Mayo, tribal member and Interim Director of KBIC's Health Systems.
The innovative program, a pilot project, builds upon KBIC's ongoing efforts to address health needs on the L'Anse Reservation in Michigan's Upper Peninsula.
Special thanks to Dr. Helen Kahn, PhD, NMU, who will provide oversight of clinical information, and to Drs. Greg Fricchione and John Denninger from the Benson Henry Institute for Mind Body Medicine (Massachusetts General Hospital and Harvard Medical School) who are serving as consultants for this study. Tribal elders and spiritual leaders from the KBIC community will guide this project. It carries the unanimous support of the KBIC tribal council.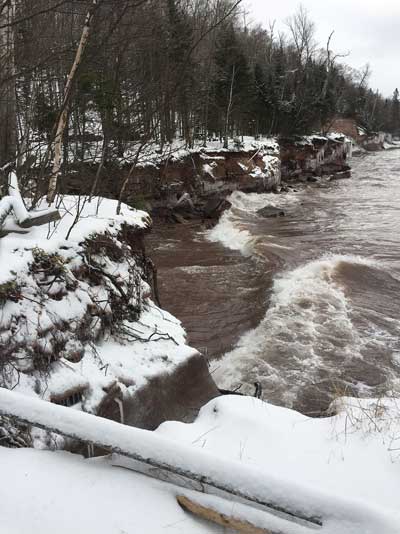 To learn more about this effort, visit the Medicine Wheel Project.
---
ON THE HORIZON
EARTH MEDICINES
A series of 3 workshops across Northern Michigan to gather and recover traditions that utilize natural herbs and plants for health.
May, July & September
THE INTERNAL PHARMACY
Building resiliency and improving health using specific mind/body strategies
June: Saturday workshop
THE JANUS PROJECT
A training for hospice volunteers and medical staff
August: 3 day Kayak Retreat
Oriented for health, wellness, and stress reduction
January – May
An interfaith initiative to protect the quality of the lakes and streams of Michigan's Upper Peninsula 2016-2020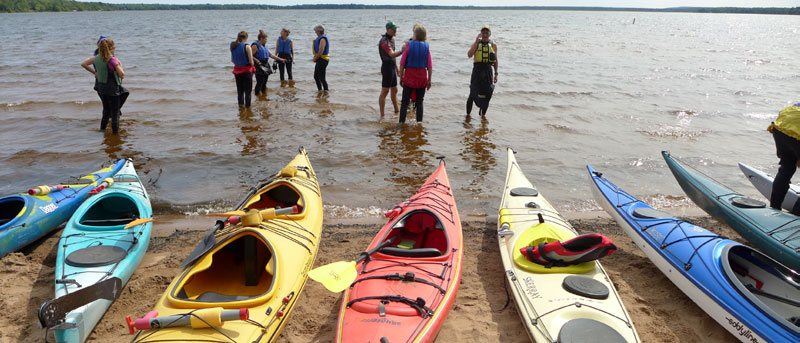 At the heart of the Institute's work is a commitment to the interior life of individuals, their vocational journeys, and the challenge of living a life of engaged spirituality. Counseling services are available upon inquiry and are covered by most health insurance carriers. CTI works closely with the region's medical and psychiatric community.
Contact: 906-228-5494.
During these days of Advent in the Christian tradition, prayers are lifted up for the family of Rev. Marcia Solberg, wife of Steve Solberg, who died on December 7th, surrounded by family in her home in Negaunee, Michigan.
Also to former campus ministry colleague and mentor Kurt Reichardt of Berwyn, Illinois, whose wife Joyce, crossed over to other worlds on November 28th, into what Kurt wrote "was a new experience of promise and hope."
---
CTI BOARD
Jon Magnuson, CTI Executive Director
Steve Mattson, Senior Vice President, Wells Fargo Private Client Services
Jim Elder, Attorney, Elder Agency
ADVISORY COUNCIL
Larry Skendzel, Physician
Gareth Zellmer, Consultant, Trainer
Ken Kelley, Professor Emeritus, NMU
Rick Pietila, Project Technician, Beirut
Jan Schultz, Botanist
Michael Grossman, Family Physician
RESEARCH FELLOWS
John Rosenberg, Olympia, Washington
Joseph Piccione, Theologian, Ethicist
---
Thank you for reading the Winter 2018 Ecotone Newsletter, the official Newsletter of the Cedar Tree Institute.
Help us by sharing this content!