The Gift of Water
as seen in the Marquette Monthly December, 2017
By Jonathan Johnson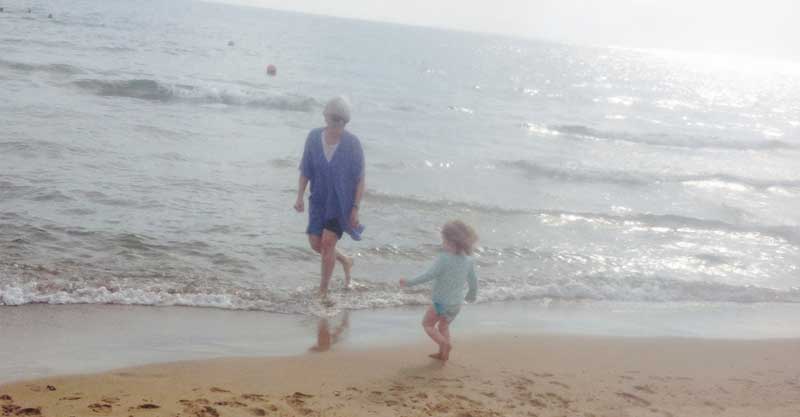 Waters of My Migrations:
Marquette. Most summer afternoons, I walk down to the harbor, buy a chunk of smoked whitefish from Thill's Fish House, row out in a wooden dory, pull in my oars, and drift. I read, eat my fish, and if a line or two of poetry comes to me, I let it. When the breeze has carried me across the harbor, I row back and drift again. Occasionally, I row out at night, with friends or alone, through silhouettes of moored sailboats, to get closer to the strewn, silver wreckage the moon leaves of itself as it rises. Each little light of my hometown on the shore's dark horizon is a story.
Glenelg. Every year, I drive the single-track road over Ratagan Pass into the Highland Scottish glen in which my family has lived for seven-hundred years. I pull off on the descent to greet the Glenmore River below moving down from the mountains, through the pastures, past the tiny village, and into the Sound of Sleat. Two miles across the sound, the Isle of Skye's mountains rise in answer to Glenelg's mainland summits. A tiny ferry crosses between. I sleep in my cousin Catherine's farmhouse. In the morning, my elderly cousin Uisdean arrives from Riverfoot, his home where the Glenmore joins the sea. "Your breakfast," he says, and places two mackerel he's just caught in the kitchen sink.
Cheney. "You'll love eastern Washington," I promise the young poets I recruit for the graduate writing program at which I'm a professor. And when they arrive on campus in September, I'm usually proven right. But this was a drought year. It hadn't rained since May. Forests all around the Northwest were burning. Out the windows, we couldn't see beyond a few hundred feet. I apologized. I told them about the moose and geese, the mountains and streams. "All we need is rain to reveal it all!" I swore. When at last it rained, some of the young poets went hiking. The sky cleared. From their summit they could see wilderness all the way to Montana.
Marquette. This summer, a Lake Superior storm's waves boomed high against the breakwalls and broke over the riprap embankment along Lakeshore Boulevard. That night, in the high bedroom of the old house we'd finally bought after years of old-Marquette-house dreams, my wife whispered to me, "Listen. If that's just traffic, I'll be heartbroken." Our neighborhood doesn't get much traffic. I opened a window. We knelt silently at the sill, like children at a banister on Christmas. We turned to each other. "We can hear the waves from our house!"
Glenelg. I hike five miles up the glen, to the old, stone shepherd's cottage where generations of my ancestors have stayed tending flocks in the hills. Alone for days with no power, cell service, or clock, I read and write and walk the moorland slopes. Evenings I sit in the dark by a peat fire in the fireplace. Days when the mist clears and the sun shows, I take my table and chair outside to eat and write in the company of otherwise unpeopled mountains. The Glenmore headwater stream that passes by the cottage is called Allt Achadh t-Seilich, Gaelic for "Steam of the Field." Moving down over little stones, the water speaks its single, unending syllable, its perfect poem of all days and nights and seasons.
Cheney. Here lies one whose name was writ in water. These are the words the dying poet John Keats said he wanted on his gravestone almost two hundred years ago. Keats has been my friend my entire adult life. He reminds me I live in this moment, even as this moment passes into eternity. Near my campus, there is a wildlife refuge with perhaps a hundred tiny, still ponds. I introduce my friend Keats to my students, tell them to find a pond in the refuge and sign their name beside his.
Marquette. I sit when I can at the Lake Superior Zendo, eyes to the wall in the early morning, to let go of my thoughts, of myself. Zen practice. I'm not very good. Thoughts come. Myself comes. But through the years I have learned to be, for a moment now and then, only the slow rise and fall of my breath with the waves coming ashore a few blocks away. Once, at a tiny, hidden, pebble-beach cove, my mother's ashes floated and sank away. Where I want my own ashes, eventually. Meanwhile, every year, I go down to this cove to tell the water when I have arrived, to tell the water before I go.
WATER SAVER TIPS
Eat local fish. It will remind you to care about clean local water.
Seed lawns with drought-resistant grass seed and water less frequently.
Help us by sharing this content!