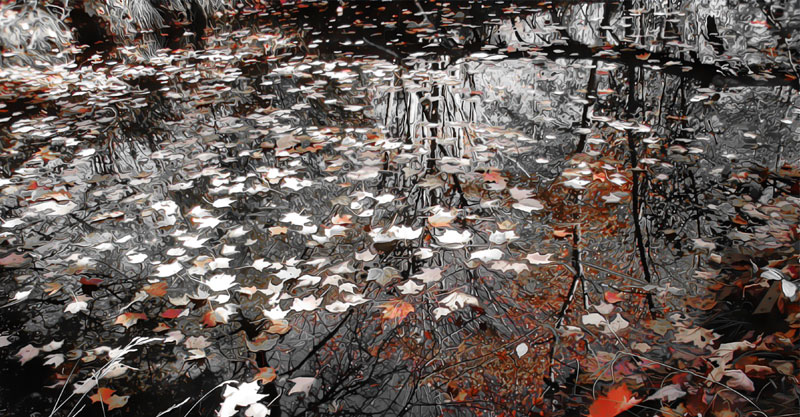 Earlier this summer a friend and I called our community's former mayor to ask him to teach us how to use a "trucker's knot" to hold down a kayak on top of my second-hand Jeep Cherokee. He's a retired physician and has paddled canoes all over Northern Minnesota, Canada, and Wisconsin. Mike's owned dozens of canoes over the years. He knows, better than most, how to tie down boats.
He graciously obliged and invited us to stop by. We met in his garage. Overhead was hung a fiberglass 14 foot canoe. He used a chair to secure a line for our afternoon instruction. His fingers moved swiftly, elegantly, with two ends of a rope, then, with a light snap, there it was. It reminded me of another moment, long ago, when I was in the mountains of Nepal as a Peace Corps volunteer watching, transfixed, a Tibetan refugee load a mule train, moving and tightening down burlap packs with ropes of braided horsehair. His weathered hands moved with such graceful, deliberate ease, it brought a tear to my eye.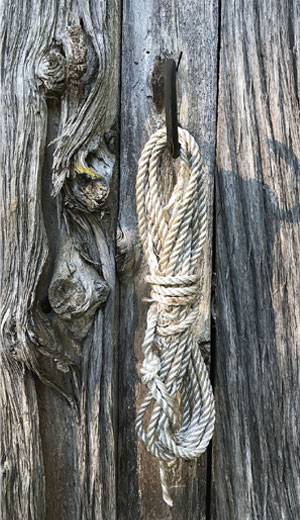 My good friend Bob, a former student and one-time nuclear physicist from Los Alamos, was with me as we watched Mike go over the particulars of securing a canoe or kayak with this efficient trick-shot knot procedure. Both of us stared, for a second, at each other. We knew this was not going to be as simple as it looked. Out came the cell phone camera app.
Later that afternoon we practiced with a couple of short ropes on a beam of our 1886 family porch. I'm not sure, even now, if Bob and I both got it down.
Such occasions invite reflections about gifts of good maintenance, those specific sets of skills it takes to haul equipment, secure trailers, preserve tools, tend gardens, care for animals and oversee orchards. Folks who make their living doing such things often go unnoticed. they deserve our honor, respect, and gratitude.
To be done well, the work of healing broken spirits and fractured inner worlds, but also the hands-on tasks of maintaining health of streams and community forests are actually not all that different from one another.
Both call for not only good intentions, but also for specific skills not always apparent in light of the larger, louder, more colorful dramas always swirling around us.
The essential need for modesty, sustained focus, commitment, perseverance, and grace is actually hidden in the spiritual heart of everything. That's a lesson quietly waiting for us all.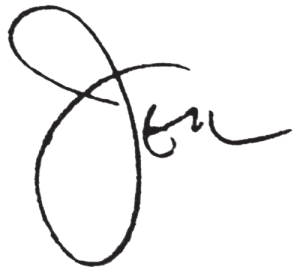 CONTENTS
---
FAITH & LIFE
IN MEMORIUM: Noel Kropp (1939 – 2017)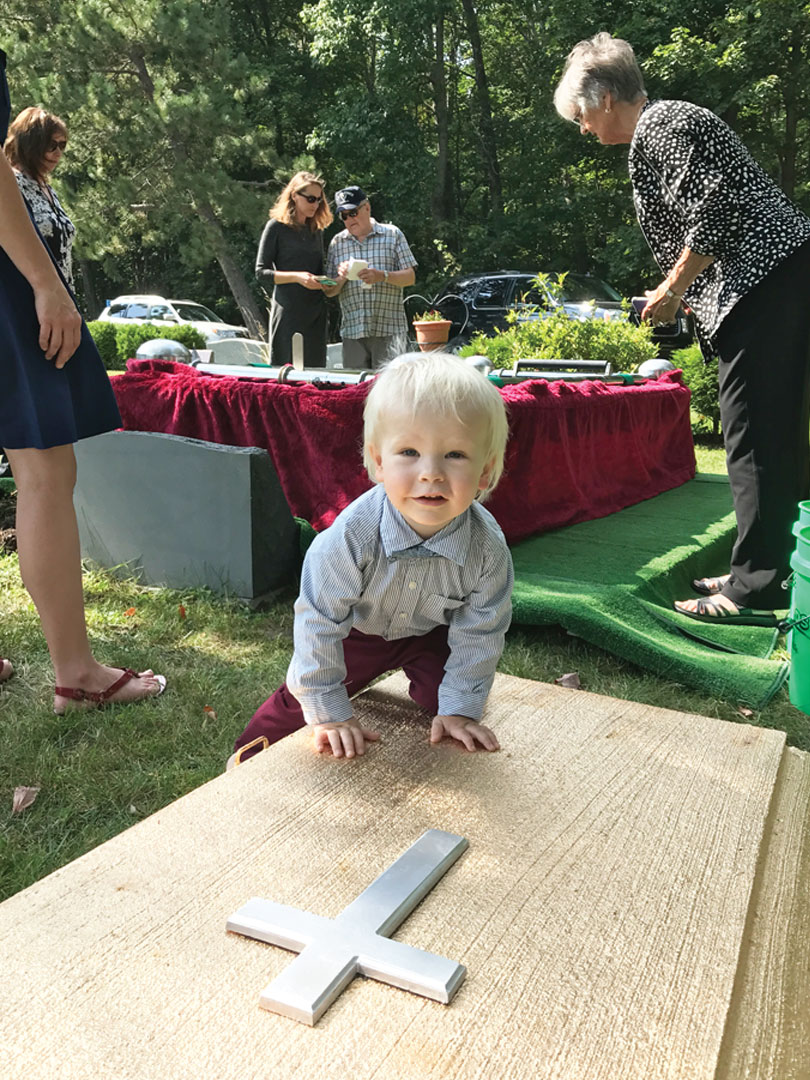 On September 16th, the Cedar Tree Institute Director presided over a grave site committal service in Marquette's Park Cemetery for colleague and former Marquette resident Rev. Noel Kropp. Noel was buried there, as he wished, next to his beloved wife Joan who died in 2012.
A thoughtful and reflective pastor, father, husband and friend, Noel was baptized, confirmed, married, and ordained into the ministry at Messiah Lutheran Church in Marquette. He served parishes in Ortonville and Detroit Lakes, Minnesota, then served as a chaplain in Council Bluffs, Iowa for 19 years.
Noel was a wordsmith who loved music, who felt called to his pastoral vocation from his experiences as a young man in the faith community during his high school years. His daughters Sarah and Jennifer placed a pen and small stack of note cards in the casket. "To take some notes on his next adventure," they said to me with a smile. "Our Dad would like that."
Prayers are lifted for his surviving brother Gary, his daughters Sarah and Heather, along with Sarah's husband Byron and Jennifer's partner Therese. But especially for three-year-old Theodore, Noel's only grandson, who joined us in the cemetery that afternoon.
THE INTERFAITH NORTHERN GREAT LAKES WATER STEWARDS
This interfaith initiative to protect and preserve Michigan's Upper Peninsula streams and lakes is coordinated by Paul Lehmberg, local Buddhist priest together with CTI and project Assistant NMU student Jordan Mattarella.
Over the last year, twelve columns on the "Gift of Water" have been published in the Marquette Monthly. This summer, 500 Northern white cedar trees were planted by volunteers in the Community Forest of the Yellow Dog Watershed Preserve to prevent stream erosion. Special thanks to youth and staff from Faith Lutheran Church in Marion, Iowa. They traveled to the Upper Peninsula to assist us in this project, bringing with them 100 ears of freshly picked Iowa corn. Also thanks to Sudi Layraman, pastor of the Community Presbyterian Church in Big Bay, who served as a exquisite host for our volunteers.
Plans are currently underway to invite faith leaders from Flint, Michigan to travel to the Upper Peninsula to share their story of their water crisis that has drawn international attention. For more information visit CTI's "Water Stewards" page.
---
COMMUNITY SERVICE
JANUS PROJECT FOR HOSPICE VOLUNTEERS & STAFF
This summer's retreat/seminar focus was "The Dark Dance: Pharmaceutical and Mind/Body Interventions for Pain Management." Special appreciation to physicians Mike Grossman and Larry Skendzel for their leadership on this ongoing series of trainings, now in its 16th year.
Over 400 medical physicians, clergy, social workers and volunteers have participated in these events since 2001. Thanks to Tim Fillmore and his 16-year-old son Jack who served us as extraordinary kayak guides!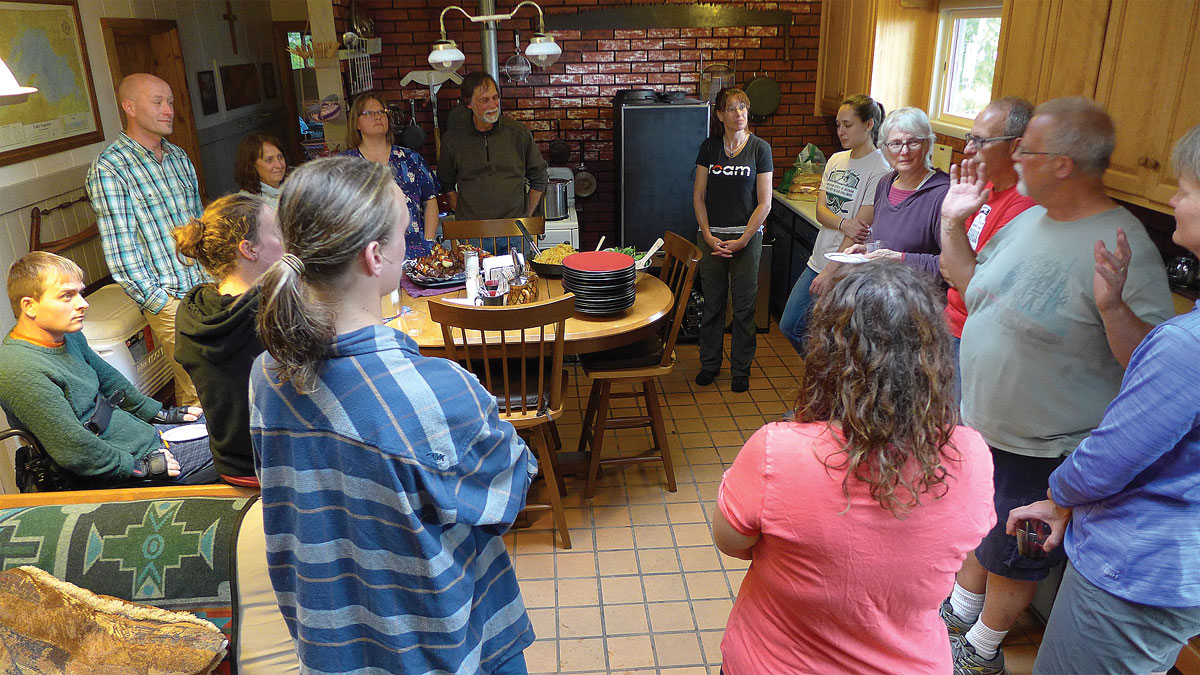 Kudos to Fred and Kathy Maynard who facilitated a Post-Polio Syndrome Retreat at Bay Cliff Health Camp in September. The CTI Director and Jim Shirtz joined them to lead workshops on mind/body practices and the role of spiritual life in illness and in health.
In October, the CTI Director led two workshops for the Upper Great Lakes Palliative Care and Hospice Conference at Northern Michigan University: "Final Transitions" and "The Mind/Body Connection in End of Life Care." The Institute also facilitated a planning retreat for Camp New Day, a summer program for the often forgotten children of incarcerated inmates in the 11 prisons of Michigan's Upper Peninsula.
The Cedar Tree Institute recently sponsored two retreats with 22 participants in Seattle, WA ("Ceremony") and Pecos, New Mexico ("Watercourse Way") with co-facilitators Ruth Almen, Joseph Piccione, Lee Goodwin, Ray Williams, Diana Magnuson, Paul Stocklin, Lena Jones, and Darlene Peters. Thee first took place during October with the Swinomish Indian community in LaConner, WA; the second at a Benedictine monastery north of Santa Fe in November. Both explored the intersection of spirituality, politics, and forging lives of prayerful engagement.
The Zaagkii Project, a Native Plant and Pollinator Protection Initiative, designed and coordinated by CTI in partnership with Chocolay Township and the Keweenaw Bay Indian Community, this August sponsored a workshop in Chocolay Township, planting 200 cedar trees and 45 native plant seedlings (for medicinal and ceremonial use).
---
THE RESISTANCE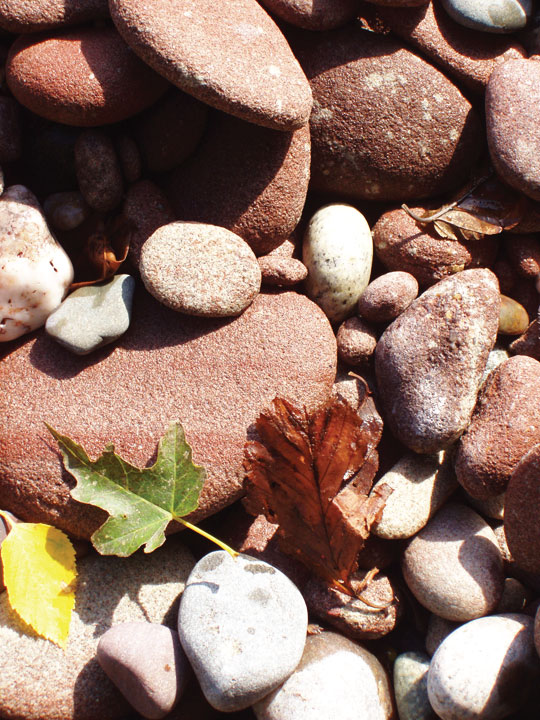 Love Canal, Flint, Standing Rock, Cherry Point, Rainy Lake…
New life on the Yellow Dog River. Healing the earth in the shadow of the Eagle Mine's ongoing controversial sulfide mining operations in Marquette County. July 2017
---
The Cedar Tree Institute, a nonprofit organization provides services and initiates projects between boundaries of medical instituteions, faith communities, American Indian tribes and social action movements. One-third of our services are provided pro-bono.
For information contact us at 403 East Michigan Street, Marquette, MI 49855 or contact us via email. Telephone & Fax: 906-228-5494
The Fall 2017 Equinox Newsletter is brought to you by Cedar Tree Institute.