The Power of Ritual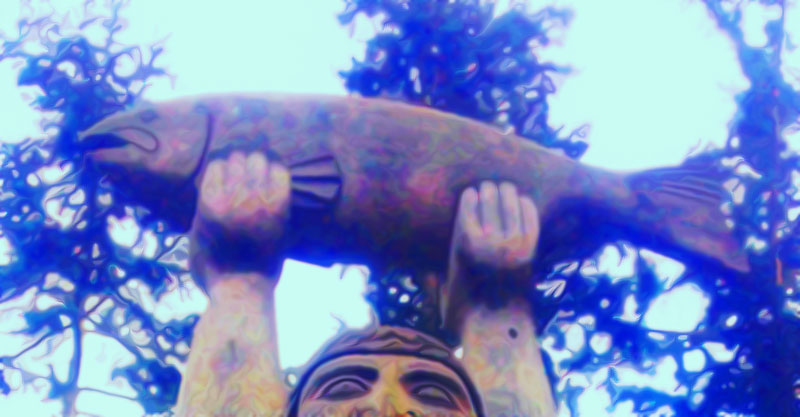 This retreat focuses on the psychological power of personal and community ritual as it impacts personal and community life. The Swinomish Indian Community, a North Salish tribe located 90 miles North of Seattle will provide the context for participants to explore their own spiritual experience and traditions.
The retreat format involves conversations and presentations by Puget Sound Native American spiritual leaders and participation, as invited, in traditional ceremonies that will include both the Shaker Indian Church and the Seyouwen (smokehouse tradition). The retreat will conclude with a Roman Catholic Mass in Pioneer Square, hosted by the homeless Indian community in Seattle's Pioneer Square.
Retreat participants will be lodged at Cedar Springs Lodge, a remote retreat center located in the hills of the Skagit Valley with transportation provided for interaction with the Swinomish tribal community. There will be no photographs permitted during our time on the reservation.
This retreat will explore the power of ceremony and prayer in both its conscious and unconscious dimensions, it's potential to elicit healing, instill hope, and build inner resilience. If preferred, transportation will be made available on Thursday noon (October 5th) from Seattle to the retreat site and for the return to Pioneer Square on Sunday morning (October 8th).
OCTOBER 5 – 8, 2017
Swinomish Indian Community
LaConner, Washington
Facilitators include: Ray Williams, Swinomish spiritual leader, Lena Moses Jones, Tulalip tribal member, Paul Stocklin, and Jon Magnuson, currently Director of the Cedar Tree Institute, former instructor with the University of Washington's Native American Studies Program and co- chair of the Native American Task Force for the Church Council of Greater Seattle.
COST: $850
Includes Transportation from Seattle; 3 nights lodging & 9 meals. The retreat begins at 4 P.M. on Thursday and concludes on 1 P.M. on Sunday. Transportation will be provided from Pioneer Square in downtown Seattle at Noon or 1 P.M. on Thursday. We will return you to Pioneer Square on Sunday and will conclude the retreat there at 1 P.M.
REGISTER & PAY ONLINE
Limited to 12 participants.
Registration and deposit of $350 is due by September 1, 2017.
Please select a payment option below and click the "Pay Now" button to begin the registration process. You can pay with your credit card or with your PayPal account. Simply complete the transaction and you're done. We'll contact you soon after to say hello and share pertinent information.
or by check to:
The Cedar Tree Institute
403 E Michigan St.
Marquette, Michigan 49855
For more information, call 906-228-5072
Help us by sharing this content!