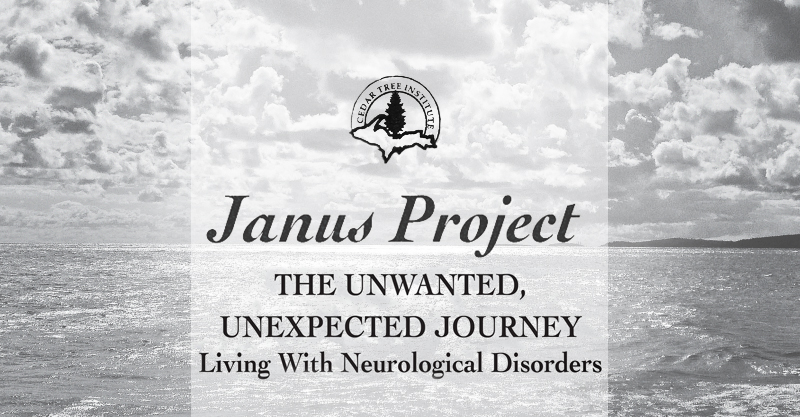 The Cedar Tree Institute in cooperation with Bell Hospital presents:
Janus Project Spring Seminar 2017
Friday, March 31st, 6 PM – Sunday, April 2nd, 3 PM
Big Bay, Michigan
The Unwanted, Unexpected Journey
Living With Neurological Disorders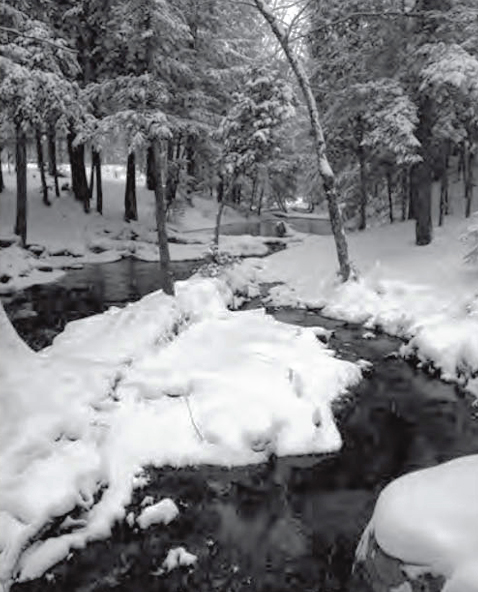 Continuing-Education Event for Physicians and Medical Professionals
A small-group learning experience framed by hiking/snowshoeing/skiing in one of Northern Michigan's remote forested landscapes.
Two nights lodging Big Bay Point Lighthouse and a remote cabin on Lake Superior.
Six meals included.
Approved for 8 CMEs with the American Medical Association.
Limited to 10 participants.
FRIDAY: March 31st
5-6 PM – Registration
6:15-7:15 PM – Dinner
7:30-7:45 PM – Orientation
7:45-9:00 PM – Presentation #1 (Magnuson) "The World of Neurological Disorders: Metaphor & Symbol"
SATURDAY: April 1st
7:30-8 AM – Tai Chi – Mind/Body Practice
8-9:15 AM – Presentation #2 (Kahn) "Traumatic Brain Injury and Symptom Control"
9:30-10:30 AM – Brunch
10:30-11:45 AM – Presentation #3 (Schmidt) "Headaches: Origins and Clinical Treatments"
12:30-4 PM – Hiking the Granite Point Trail
4-5:30 PM – Sauna and Refreshments
5:30-6:30 PM – Dinner
7-8:30 PM – Presentation #4 (Morley) "Providing Treatment and Support for Individuals with Chronic Neurological Disorders"
SUNDAY: April 2nd
7:30-8:30 AM – Breakfast
8:30-9 AM – Tai Chi – Mind/Body Practice
9:15-10:30 AM – Presentation #5 (Grossman) "Opiate Use in the Treatment of Neurological Disorders"
10:45-11:15 AM – Presentation #6 "Case Studies & Closing Dialogue with Presenters"
12 Noon – Lunch
1 PM Departure
Seminar Focus:
Overview of Neurological Disorders.
Clinical Interventions for Headaches.
Pharmaceutical Use for Chronic Pain.
Mind/Body Practices for Pain Relief.
Traumatic Brain Injuries & Treatments.
Facilitators:
Michael Grossman, MD – Bell Hospital, U.P. Home Health and Hospice
Jon Magnuson, MDiv, MSW – Director, The Cedar Tree Institute
Guest Presenters:
Deb Morley, MD, Neurologist, Veterans Administration, Marquette & Iron Mountain
Thomas Schmidt, MD, Neurologist, U.P. Health Systems
Helan Kahn, PhD, Professor of Clinical Sciences, Cognitive Neuroscience, NMU
Registration:
Register by calling Bell Hospital (906) 485-2619 (Tracy LaPlante)
Confirm registration by fax (906) 485-2737 or email tracy.laplante@bellmi.org.
Fee includes two nights lodging,six meals & 8 CMEs with the American Medical Association
Seminar Fee: $475
Physicians and Medical Professionals
---
JANUS PROJECT
In 1999-2000 a group of physicians, medical specialists, clergy and social workers met together for a training program sharing their experiences providing medical care for end-of-life patients.
Initially funded by a small grant from the Blue Cross-Blue Shield Foundation and coordinated by the Cedar Tree Institute, this project set into motion a framework for 14 ensuing summer seminars and 12 winter symposiums. Over 350 medical professionals have participated.
These training programs are intentionally shaped by mind/body experiences (hiking, Tai Chi, kayaking, snowshoeing, skiing, and small-group dialogue).
Guest participants have joined us from Wisconsin, Texas and Massachusetts. Drs. Mike Grossman and Larry Skendzel, medical directors for Marquette County's two hospices, continue to partner with Jon Magnuson, a social worker and clergyman, shaping the Janus Project's unfolding vision.
Janus refers to the Greek god of thresholds, gates & doorways.