While visiting our two-year old granddaughter a few days ago in Chicago, she panicked. We were immersed in family tradition, setting up Christmas decorations, when she announced with a shout of sudden dismay, "Baby Jesus is lost!" All six of us went on a hunt. We first examined the animals around the handcrafted wooden crèche. Sure enough, the Sacred Boy was missing. One thing we knew for certain. His right place was originally there in a manger, among the sheep, the cows and a donkey.
In September, my wife and I visited friends on the Swinomish Indian Reservation north of Seattle. We were invited one morning to join a group from the Seattle Indian Center leaving on a field trip to the city's Woodlawn Zoo. Crowded into the van with us were three homeless people and five others living near Pioneer Square. They included a Blackfoot gentleman from Montana, a Nooksack from Vancouver Island, an Athabascan from Alaska, and a young Cherokee woman from Eastern Washington.
Just outside the front entrance gate, the Blackfoot, paused and said, "I think we should pray." We did, holding hands in a circle. I listened, my head bowed. His words hung in the crisp autumn air. "We pray for our brothers and sisters, the animals here. For their well being. And we ask them to pray for us." We spent three hours that day roaming the grounds, observing the zoo's many inhabitants: Among them, an elk feeding in a meadow, a giraffe nibbling high branches of a tree, an otter diving in and out of a pool, and a white wolf basking in the sun.
Not long ago, Eben Alexander, neurosurgeon and author, spent time in the Marquette community inviting us to think about recovering a deeper consciousness. He talked about the very small portion of the brain (the Wernicke Area) that's responsible for processing speech. He echoed Pope Francis, remarking that humans have extraordinary arrogance to assume that the pinnacle of intelligence and spiritual life is represented only by those able to communicate through spoken words.
Part of the Redemption that awaits us in the 21st century will be a recovery of a more prayerful relationship to the natural world and its nonverbal living creatures. The international scientific community is producing plenty of evidence that we are leaving the planet a wreck. And those who follow us are destined, for generations, to pay for it. The good news is that if we learn to listen carefully and faithfully, we have sacred stories to guide us back home.
---
Annika, the two-year old, did find the lost baby Jesus. The hand-carved replica of the divine infant had rolled under the edge of a bathroom cabinet. There was real celebration that morning. The centerpiece of the nativity is now back, I'm glad to say, among his original family, the humble beasts. May this be a sign of encouragement and promise for us all.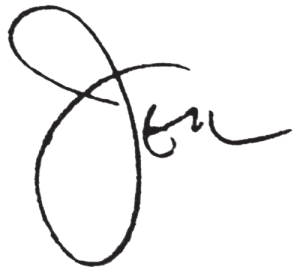 CONTENTS
---
JOURNAL NOTES
THE WATERCOURSE WAY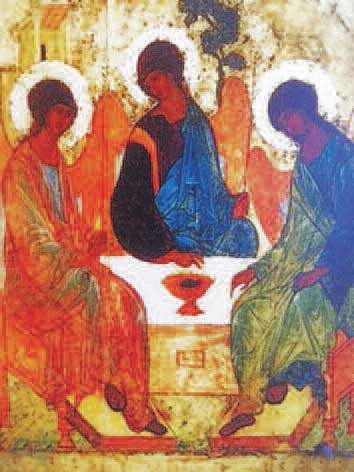 In early November, 18 individuals from seven states gathered at a Benedictine monastery north of Santa Fe, New Mexico for a retreat sponsored by the Cedar Tree Institute titled "The Watercourse Way: The Body, the Brain, and a Life of Prayerful Engagement."
Mind/body practices, contemplative prayer, Qi Gong /Tai Chi exercises, and prayers with the monks shaped our days together, along with small group discernment sessions and readings from Thomas Merton and Mary Oliver. Thanks to Lee Goodwin, Ruth Almen, Diana Magnuson and Joe Piccione who served, so gracefully, as facilitators.
A word of gratitude to Jim Shirtz, who assisted the CTI Director in facilitating a mind/body exercise group session following a Thanksgiving community meal. Pathways, our community mental health outreach program, sponsored the meal. Kelly Mahar, M.D., one of our community's beloved psychiatrists, coordinated the event for our region's homeless and chronically ill.
Ken Kelley, CTI Advisory Board member, continues to provide guidance for the unfolding programs of Music for All Kids (MFAK), an outreach to under-served youth providing free musical instruction from musicians in our community. CTI's good friends Bill Davis, Ray Hasenauer and Rachel Holman serve as key members for MFAK's governing board.
---
CONNECTIONS
Prayers are with Jack and Margie Kamppinen on the death of their son Jeff. In November, CTI's Director assisted Pastor Amanda Kossow for the funeral held at Marquette's Messiah Lutheran Church. The service took place in the sanctuary where he was baptized 43 years ago. Jeff lived in Clinton Township near Detroit and died following a sudden, unexpected illness. His father Jack, a Vietnam combat veteran once awarded a Commendation Medal for providing medical assistance to U.S. infantry colleagues under fire, brought his son's body home, a 7 hour drive from Lower Michigan. He personally prepared it for burial. Jeff was laid to rest at Marquette's Park Cemetery, alongside his grandparents' grave sites.
CROSSING OVER
During a weekend in late October, Eben Alexander, MD, and Karen Newell traveled to Marquette to offer a free public presentation to over 500 people who packed a church sanctuary. Alexander, a neurosurgeon and New York Times best-selling author, experienced a near-death experience. His account of that experience in 2012 has elicited acclaim and controversial response from around the world.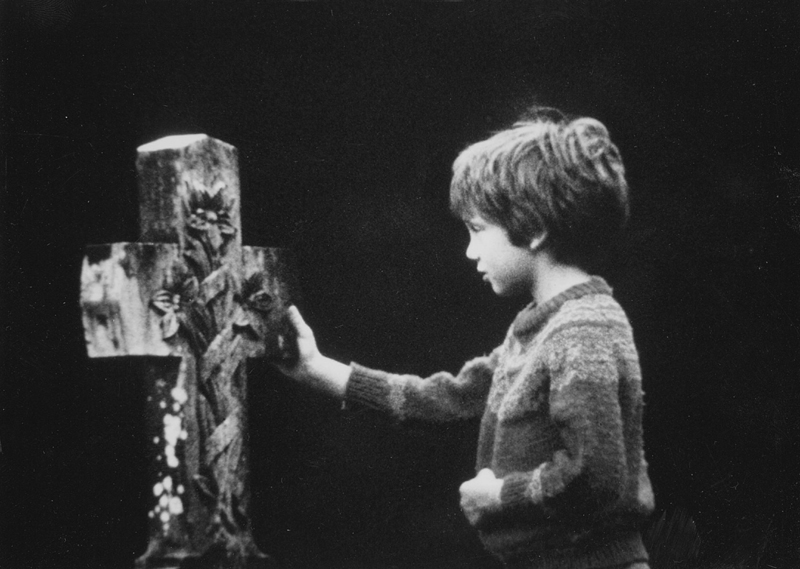 During his time with us, Alexander and Newell also facilitated a morning workshop on resilience and hope. Saturday afternoon and evening, they joined ten participants for the Institute's 2016 Fall Janus Project, a continuing education workshop for doctors, hospice workers and volunteers. Eben and Karen's presence with us those days was sparked by an initial conversation with Barb and Jerry Ojibway in 2013. The event in October, a gift to the community, was consequently underwritten by 100 donors from all walks of life. Both Lake Superior Hospice and UP Home Health and Hospice provided logistical support. Messiah Lutheran Church graciously provided its sanctuary for the public presentation on the evening of the 21st.
Our appreciation to Mike Grossman and Larry Skendzel, medical directors of our County's two hospices, for their key support and leadership; to Jeff Noble and Tyler Phillips who served as guides for Karen and Eben on hikes to Sugarloaf and Little Presque Isle; David and Arlene Van Kley for gracious hospitality on Friday evening; Ruth Almen who coordinated media support, and to Bonnie Sponberg, longtime friend of the Cedar Tree Institute. She traveled from Indiana to serve as the Janus Project's chef and workshop registrar. Reflections on the weekend's events can be found in "Crossing Over: Eben Alexander and the New Consciousness."
---
EARTH AND SPIRIT
NORTHERN GREAT LAKES WATER STEWARDS
A faith-based initiative to establish a collaborative partnership to monitor, protect, and sanctify the lakes and rivers of our Upper Peninsula.
We're now six months into our on-the-ground, 4-year project to mobilize faith communities in becoming more responsible stewards of our watersheds and water resources.
Since July 31st, benchmarks for this unfolding project have included two teach-ins at area churches, a stream cleaning, 4 Marquette Monthly "Gift of Water" columns, and the planting of 100 Northern white cedars along Cherry Creek in Chocolay Township. Contacts with the Flint community churches have been made with plans to provide water filters in the spring of 2017.
In November, Marquette's Tyler Phillips and Houghton's Liz Ernest traveled to the Standing Rock Reservation in North Dakota with a gift of Lake Superior water, our prayers, and a donation of $100 to help support tribal efforts in protecting the Oglala Aquifer.
We have also invited Scott Herron, PhD, a Native American botanist and Director of the Wild Rice and Ethnobiology Lab at Ferris State University, to join us for a spring "Gift of Water" presentation here in the Upper Peninsula. Scott will be bringing insights from Native traditional culture that invite us to protect our water resources.
The Northern Great Lakes Water Stewards initiative is completely dependent upon donations from individuals and congregations. We currently have members of the Episcopal, Buddhist, Methodist and Lutheran communities as part of our strategic planning team. For more information contact Rachel Holman, our Water Stewards logistical coordinator. rholman@usc.edu or contact Jon Magnuson.
A PRAYER FOR RENEWAL
For the Spirit
which bears witness
whereby we are led to a source not our own
to a good not our own
We thank you, Good Lord.
From boredom, from torpor,
from sogginess of spirit, fatness of heart,
and from the death of wonder
Defend us, Good Lord.
Joseph Sittler, theologian, teacher 1904-1987
---
HEALTH AND WELLNESS
MIND/BODY CONNECTION
The Cedar Tree Institute continues to offer weekly mind/body classes and monthly workshops on Tai Chi in 2017.
First developed by Chinese monks in the 8th Century, Qi Gong and Tai Chi practices are known for their attention to slow, graceful, movements that improve balance, regulate blood pressure, and strengthen the immune system.
Jon and Diana Magnuson serve as the Institute instructors.
Numerous guest presenters over past years have included Rick Pietila, our long-distance consultant and mentor, Disciple of Master Chen Zhonghua; Jeannie Wagner, physical therapist; physicians Hillary Metcalf, Fred Maynard, and Dick Bohjanen; Sharon Bohjanen, psychologist; Larry Wall, mental health counselor, and Phil Watts, NMU sports medicine instructor.
Weekly classes, Wednesdays: 5:30 – 6:30 PM at the Marquette Hope Connection Center, 927 W. Fair Ave. in Marquette.
Monthly workshops -Saturdays 9:30 – Noon, are held as scheduled and include a vegetarian brunch.
Fee for weekly class is $10. The monthly workshop $27. (With discounted rates for 4 classes and monthly workshop ($55), -a savings of $12)
Tai Chi and Qi Gong typically make use of "open hand" forms. CTI classes also work with the Tai Chi Ball, the Yang Staff, the Jiin (Narrow Blade Sword Form), and the Yang Saber.
ANNUAL RETREAT AT FORTUNE LAKE
"FIRE AND WATER" TAI CHI FOR HEALTH AND WELLNESS
FEBRUARY 10-11, 2017
No prior experience needed.
6 PM Friday, Feb. 10th– 4 PM Sat., Feb. 11th
Fortune Lake Lutheran Camp
Crystal Falls, Michigan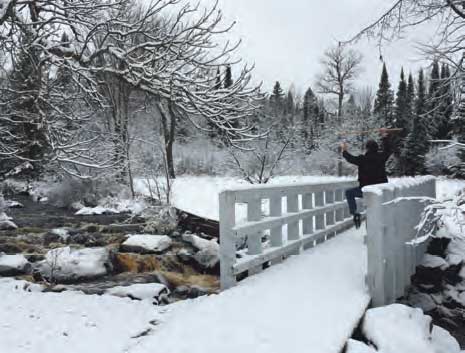 Car pooling available from Marquette
Introduction to and review of Tai Chi
Overview of Body Mechanics
Introduction to the concept of Chi (Qi)
Body Awareness Exercises
Cost: $145: shared double-room
$155: single room
Fee includes 1 night's lodging, 4 meals, and retreat materials.
Register Online or call 906-228-5494
---
OPERATIONS
FINANCES AND SUPPORT
The vote is over. The people have spoken. We have a newly elected President who has ensconced himself, for the time being, in the Trump Towers. Who prides himself that he communicates by Twitter, doesn't communicate with the State Department, and has surrounded himself with gold-plated chandeliers and crowds of sycophants. He has formally created a Faith Advisory Council for himself, made up of big name conservative evangelical preachers like Franklin Graham, former politicians such as Michelle Bachman, and marginally rational religious figures like Jerry Farwell Jr., president of his father's right-wing Liberty College.
Some predict we are poised precariously on the edge of a dramatic undoing of social safety nets for our country's poor, demolition of environmental regulations that have been in place since 1968, and years of social unrest and violence.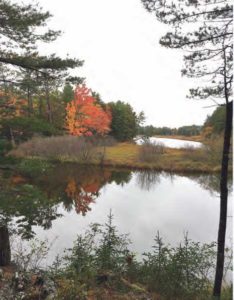 We can wait and see. Or step up contributions to faith communities and nonprofit organizations that stand for a different set of values. The Cedar Tree Institute is no extension of the status quo. And has never been. We unabashedly hold up the dignity of each and every person, no matter what his or her social or economic status may be. We are coalition builders, dream spinners, and stewards for a landscape and her peoples.
With volunteers, we've planted 23,000 trees in the middle of clear-cuts and burnt-over forests, worked with over 200 at-risk youth to restore shorelines and protect Monarch butterflies, carried on dozens of training events for hospice workers, forged unprecedented historic coalitions among diverse religious traditions in environmental projects (Earthkeepers 2004-2014), and received Federal recognition for work restoring native plants with five American Indian tribes.
All this has been done with no full time employees, no possessions, no debt.
Anne Rydholm, our volunteer bookkeeper, remarked last week, "We may have no extra resources in the bank at the end of the year, but we have a different kind of currency. Something that's not for sale."
Interested in being part of a quiet, extraordinary movement in this peculiar corner of the Great Lakes Basin? Here's your chance. First, we need your prayers. Then, for those who are able, a financial contribution. In 2017, know that we will carry on. -JWM
---
ON THE HORIZON
Dancing for the Earth is a celebration to support CTI's environmental restoration projects, a chance to welcome in the New Year.
Hot chocolate and music provided. An evening of dance and song with performances by Maria Formolo and Carrie Biolo at Marquette's Presque Isle Pavilion.
Donations invited. It will be the night of the New Year's first full moon!
Thursday evening
JANUARY 12, 7-8PM
The Janus Project Seminars
Continuing education events for hospice workers, medical providers, and volunteers in Michigan's Upper Peninsula
(April, September)
The Iron Butterfly
Practical applications for health and wellness with the latest research from the world of mind/body medicine with Michael Grossman, MD and Larry Skendzel, MD.
(June)
Watercourse Way
The Brain, the Body, and the Life of Prayerful Engagement
New Mexico
(November)
Ceremony
The Power of Ritual and Liturgy in Personal and Community Life
Swinomish Indian Reservation, La Conner, Washington
(September)
Journey
Non-pharmacological Interventions for those living with Chronic Pain
(January – February)
Spirit of Place
Treaty Rights, Water, and Standing Rock
(June TBS)
---
Thank you for reading the Winter 2017 Ecotone Newsletter, the official Newsletter of the Cedar Tree Institute. Please share it with your friends!