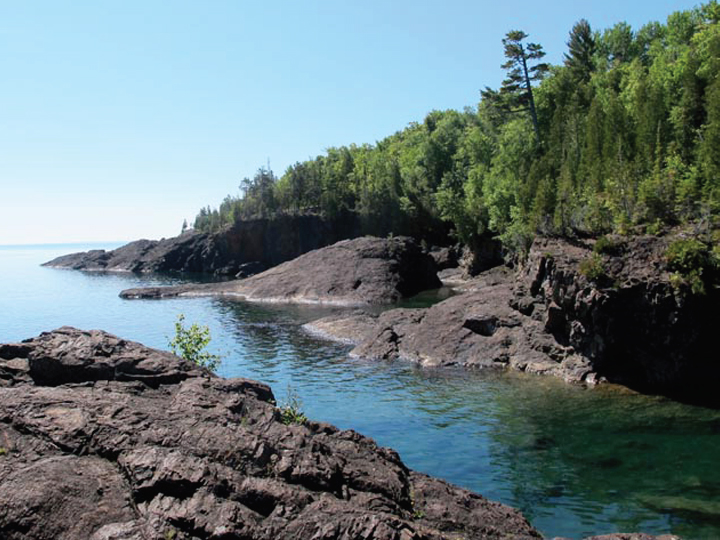 This morning, like many of you, I turned a faucet on in our kitchen and welcomed a stream of fresh, clean water. Not so for a majority of our planet's inhabitants. And not so, catastrophically, for citizens of Flint, Michigan.
In a series of terrifying news stories over recent months, there's now confirmation that thousands of children were poisoned over the last three years by lead contamination in that city's water supply.
All of us who live in the Great Lakes Basin are being reminded that monitoring and protecting natural water sources is not only an ecological concern but a critical, human health issue. Few people in Northern Michigan are aware, thanks to duplicitous media "green-washes," that four of our five Great Lakes are now incapable, due to pollution, of sustaining natural fisheries for Lake Trout; that there are vast "dead zones" in these magnificent bodies of water, and that the majority of inland lakes in Michigan's Upper Peninsula carry a "fish advisory" that pregnant women and children under five not consume more than one serving of fish a week. Two respected fish biologists at universities in the Lake Superior Basin hold to a principle of eating no fish whatsoever. They've told me they mostly choose to keep their decision private. For political reasons.
The good news is that environmental science teaches us the natural world holds miraculous capacity, over time, to heal itself. In 1969, the Cuyahoga River, running through the City of Cleveland, burst into flames from a lethal mix of flammable solvents and oil floating on its contaminated surface. I witnessed the aftermath of that apocalyptic scene when I worked as a deckhand on the Buckeye Monitor, a Great Lakes iron ore freighter. Thanks to the EPA and citizens of Cleveland, the Cuyahoga is restored. Bordered by parks and pedestrian-friendly boardwalks, it's now the pride of that city.
Health officials, researchers, and political leaders are all needed to do this kind of ecological healing, what Roman Catholic theologian Thomas Berry calls "The Great Work." But we overlook the important role of priests, poets, artists, and musicians. For several years I served on an advisory citizen group, funded by governments of Canada and the United States, called the Lake Superior Binational Forum. There were a couple of instances when a poet or First Nations (Native American) traditional leader was invited to bless our meeting. I recall the expressions of dismissive amusement from several of the mining company executives, community activists, and university professors who were present.
What is needed for a next generation will not be simply a plethora of new regulations and increased fines for polluters but a change of consciousness: A new, spiritual, integrated way in how we relate to the world around us. It will involve prayers and rituals of thanksgiving along with collaborative, creative efforts to re-enchant and sanctify the environment around us.
The Cedar Tree Institute will continue to be a part of those efforts. We will not forget you, Flint. Nor your children.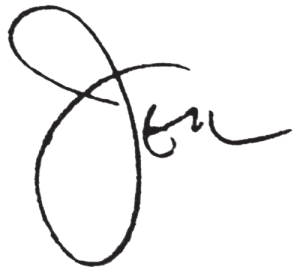 Spring 2016 Equinox Newsletter
CONTENTS
---
JOURNAL NOTES
Caring for Our Earth
On 4/20, Chad Christianson, former parish pastor (Lutheran/ELCA) returned to the Upper Peninsula to research the impact of the Eagle Mine in Marquette County as part of a PhD program at the University of Missouri. CTI arranged nine interviews representing diverse voices, both critical and supportive, of this controversial development in Powell Township.
On 6/4, volunteers will meet at 10 A.M. at Little Presque Isle's Main Parking Lot for a planting of 100 Northern white cedars. Rain or shine. Thanks to Jeff Noble, former wildfire forest fighter, who will be coordinating this effort in honor of Chuck Ganzert, Jr. e morning will be hosted by Chuck's widow Pish and Cedar Tree Institute staff. Chuck died in Seattle, unexpectedly, on March 31st. June 4th will be the anniversary of his 64th birthday.
The Zaagkii Project, a native plants and pollinator protection initiative, is poised to move forward in 2016 with the support of the Keweenaw Bay Indian Community. Key leadership for this work is carried on by Jan Schultz, retired USFS botanist and Scott Herron, ethnobotanist (Odawa) at Ferris State University.
Aquila Resources, a Canadian-based international mining company, is proposing a new sulfide mine operation near the Menominee River on the Wisconsin/Michigan border. e CTI Director will be speaking at two public citizen meetings in Marinette, Wisconsin and Stephenson, Michigan representing a perspective from the faith community. One in Marinette, Wisconsin (May 9th) and the other in Stephenson, Michigan (May 25th). Representatives of the Menominee Tribe along with grassroots organizations Save the Wild U.P and the Front 40 are hosting these gatherings.
---
WATER INITIATIVE
Northern Great Lakes Water Stewards 2016-2020
A faith-based initiative to establish a collaborative partnership to monitor, restore, protect and sanctify the lakes and rivers of Michigan's Upper Peninsula
Coordinated by Rev. Paul Lehmberg, Marquette Zen Buddhist community and Jon Magnuson, Cedar Tree Institute with Rachel Holman, Project Coordinator. Members of faith communities across the Peninsula include Nancy Auer, professor of Biological Sciences at Michigan Technological University. She also serves as a priest for Christ Episcopal Church in Calumet, Michigan.
Efforts in June – July include a benefit concert with guest presenter Dr. Scott Emerson, MD, on the "Gift of Water," stream clean-up projects with the UP Children's Museum support for families in Flint, and planting of cedar trees along riverbanks and shorelines. A strategy retreat is planned for September 2016.
---
A RELIGIOUS LIFE
During February and March, CTI's Director co-faciliated a 5-week series on the "Dynamics of Forgiveness" with Ray Hasenauer, a retired clinical social worker. That group learning experience was in context of Messiah Lutheran Church's (Marquette) 2016 Lenten faith formation program. Special thanks to Joe Piccione, Roman Catholic, theologian and ethics consultant for several regionally affiliated hospital networks, who joined us for our final discussion.
On 4/24 the Institute Director officiated, along with religious representatives from Native American, Jewish and Buddhist traditions, a "Liturgy of Remembrance" for Charles (Chuck) Ganzert, Jr., beloved faculty member at Northern Michigan University. On 5/14, he led a memorial service for Laura Crockett at the Presque Isle Pavilion in Marquette. Prayers are lifted up for Pish, Alison, and members of both Chuck and Laura's family during these difficult times of unexpected loss.
A 7-week series, The St. Luke Project, concluded on 5/16. Our gratitude to Jim Shirtz who helped facilitate this support group involving eight individuals diagnosed with cancer. This faith-based effort, now in its third year, is designed to integrate healing traditions, nutritional guidelines and mind/body practices with ongoing conventional medical treatment (chemotherapy, radiation, surgery). Designed by CTI and supported by Messiah Lutheran Church's pastoral staff. Guest presenters included Mike Grossman, MD, Larry Skendzel, MD and Rev. David Van Kley.
On 4/15, 29-year-old Tyler Phillips, a participant in CTI's 2015 -2016 St. Luke Projects, assisted the Institute in hosting the Marquette Area Biblical Text Study Group (representing 4 faith traditions) for a pancake breakfast at a remote cabin on the shores of Lake Superior. Tyler worked as a horse wrangler in Montana for an elk hunting outfitter and provided us with a freshly baked apple pancake entree. From days in the mountains, he was used to getting up at 4:30 A.M. in the morning.
On 4/28, CTI's Director served as a guest presenter at the U. P. Regional Labor Federation's Workers Memorial Day Vigil in Negaunee. He spoke on "Human Dignity and Justice in the Marketplace."
Thanks to the gift of an airline ticket, the Institute Director traveled to Seattle, carrying gifts of dried venison jerky from Northern Michigan, to join members of the Native American Task Force for the Church Council of Greater Seattle in honoring the remarkable life of William Cate, Director of CCGS from 1970-1989. Cate, a Methodist minister, who died in early January, was 91 years old. He was a soft-spoken but prophetic voice in the Pacific Northwest on issues of social justice, especially during years of heated public controversy over Treaty Rights of American Indian peoples and freedom for their religious practices. His memorial service was held on January 31st in Bellevue, Washington and filled the church to overflowing.
---
MIND BODY HEALTH
Mind/Body Medicine
On March 3, the CTI Director, with social worker and CTI's close friend Ruth Almen, facilitated a YMCA session for Live Wise, a support group for individuals with Parkinson's Disease and their caregivers. Attention focused on a series of simplified Qi Gong movements and Tai Chi principles as guidelines for health and wellness.
Special thanks to Larry Wall (MTU), Dr. Hilary Metcalf, and Jeannie Wagner (physical therapist), who served in recent months as special presenters for Tai Chi workshops and retreats. Kudos to Diana Magnuson, Hilary Metcalf, MD, and Larry Wall for collectively writing an article on "Movement as Medicine" that appeared in the 2016 March issue of the Marquette Monthly.
The Iron Buttery, a workshop on mind/body connections, is scheduled for Saturday morning, July 9th from 9 A.M. – Noon at Marquette's Presque Isle Park Pavilion. Olympic boxing coach Al Mitchell, concert pianist Nancy Railey, and former NMU football coach and fly fishing instructor Herb Grenke will be sharing practical secrets on mental focus, visualization, and pacing. There will be practical applications for living along with visualization exercises practiced and discussed. Cost: $65.
---
OPERATIONS
"Choose a Neighborhood. Protect it, Fight for it, Care for it, Love it"
– Farmer/prophet/writer Wendell Berry
Our tradition in Institute newsletters, is to provide an invitation to help make a difference in this corner of the Great Lakes Basin.
The Cedar Tree Institute continues our mission. We are still here, after 20 years. During that time, pastors, bishops, and priests in our region have come and gone, churches have closed, hospitals sold, and mines abandoned. Dozens of for-profit restaurants and businesses have shut down, dreams broken, bank accounts emptied. As the managing editor of The Christian Century Magazine remarked to one of us last fall during a visit at his Chicago office, "The Institute is still there. Unusual. You must be doing something right." He grinned.
The inside scoop? We see ourselves as a small knife with a sharp edge. Generous, yet disciplined; focused, small, intentional, yet careful not to overreach. One more thing: We take risks. And unabashedly go where most established institutions won't travel. One-third of our services are offered to the community at no cost.
30th Annual Janus Project
On April 17th, CTI completed its 2016 Spring Janus Project Seminar, co-sponsored by Bell Hospital. A training retreat, "The Wounded Healer," involved a group of 4 clergy, 3 social workers and 5 medical professionals, including four physicians. The group spent thirty-six hours together: walking 10 miles over two days through dormant forests of an awakening spring. We sat around a cabin's woodstove listening to a physician reflect on losing his 14-year-old son. How that event, four years ago, forever changed his relationship with patients. We shared vulnerabilities with each other, the joys of our vocations, and sang hymns with a Rabbinic student of Hebrew Studies. Such intentional time together, bringing together 12 individuals from different healing disciplines over three days in a rural, medically under-served setting, has not been paralleled, to our knowledge, by any seminary or medical school across North America.
Youth Planting Trees
This summer, with youth volunteers, prayers, and tobacco offerings (an Ojibway tradition) we'll be planting 500 Northern white cedar trees in watersheds across the Upper Peninsula. In coming months we will also be starting a support group utilizing non-pharmaceutical interventions for those living with chronic pain, but who have little, if any, access to affordable health care. We are perched on an edge of eroding social service networks. If your heart calls, we could use your support now, more than ever.
Our thanks!
---
ON THE HORIZON
THE WATERCOURSE WAY II
June 9-12, 2016: Chicago – November 10-13, 2016: New Mexico
A retreat on mindfulness practice with contributions from both Christian and Buddhist teachings and an introduction to Qi Gong/Tai Chi, a Chinese exercise focusing on health and wellness. Both retreats will be held at Roman Catholic monasteries; the first in North Chicago, the second, a few miles north of Santa Fe, New Mexico.
THE JANUS PROJECT
September, 2016
A training event at Bay Cliff Health Camp for hospice volunteers and medical professionals who provide care for those at the end-of-life. Framed by a three-day kayak trip along the shores of Lake Superior. Janus is a god from Greek mythology representing "transitions" and "thresholds."
CTI'S MIDSUMMER FESTIVAL
Wednesday, July 27th, 2016: 5- 7 P.M.
A Celebration of Water, Trees, and Pollinators and a tribute to Music for All Kids.
Presque Isle Park Pavilion, Marquette. Potluck for friends and supporters of the Cedar Tree Institute.
TAI CHI MIND/BODY TRAINING
for Health & Wellness
Wednesdays, June -August, weather permitting: 5:30- 6:30 P.M.
Mattson Park, Tai Chi under the trees below the Fire Bell
Saturday workshops: 9:30 A.M. -Noon, June 18th and August 13th
Messiah Lutheran Church, 305 W. Magnetic St. Marquette
Beginners welcome. No experience necessary.
No fees or costs for our Wednesday sessions and Saturday workshops. This introduction to mind/body practices is part of the Cedar Tree Institute's 2016 gift back to the community.
---
BLESSING OF THE BOATS
On Saturday morning, August 20th, at Marquette's Tourist Park, the Institute Director will be officiating with water, cedar, and sacred prayers, a "Blessing of the Boats" as part of the 2016 Annual Upper Great Lakes Regional Assembly of the State's Chapter of the Wooden Canoe Heritage Association.
---
CTI is a nonprofit organization initiating projects & providing services in the areas of mental health, religion & the environment.
One-third of our services are pro bono. Counseling services are available with Jon Magnuson (MDiv., MSW) and are covered by most insurances.
For information contact us at 403 East Michigan Street, Marquette, MI 49855 or contact us via email. Telephone & Fax: 906-228-5494
The Spring 2016 Equinox Newsletter is brought to you by Cedar Tree Institute.
Help us by sharing this content!