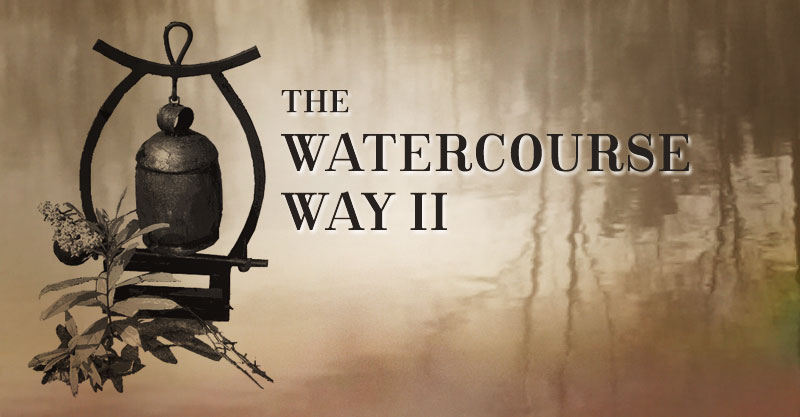 Our Brain, Our Body, and a Life of Prayerful Engagement
An invitation to an experience of integrative spirituality.
"For Chuang Tzu, as for the Gospel, to lose one's life is to save it, and to seek to save it for one's own sake is to lose it. There is an affirmation of the world that is ruin and loss, there is renunciation of a world that finds and saves man in his own home, which is God's world."

-Thomas Merton
Christian and Buddhist religious perspectives with writings from Chuang Tzu, William Johnston, Thomas Merton, Thich Nhat Hanh, and poet Mary Oliver
Mindfulness practices for prayer disciplines, stress reduction, and emotional self-regulation
Daily practice of Qi Gong and Tai Chi Chuan, first developed by 8th Century Chinese Buddhist monks for emotional and physical health
An introduction to "Clearing Circles," a Quaker practice for vocational and personal discernment
November 10-13, 2016
Pecos Benedictine Monastery
Pecos, New Mexico
Register Online
FACILITATORS
Jon Magnuson, M.Div., MSW
Lee Goodwin, M.Div., D.Min
Diana Magnuson MFA
Joseph Piccione, Th.D, JD (Chicago)
Ruth Almen, MSW, ACSW (Pecos)
Cost: $725
Includes resource materials, 3 nights lodging & 9 meals
For more information, call 906-228-5494
The Cedar Tree Institute is a nonprofit organization in Northern Michigan initiating projects and providing services in the areas of mental health, religion, and the environment.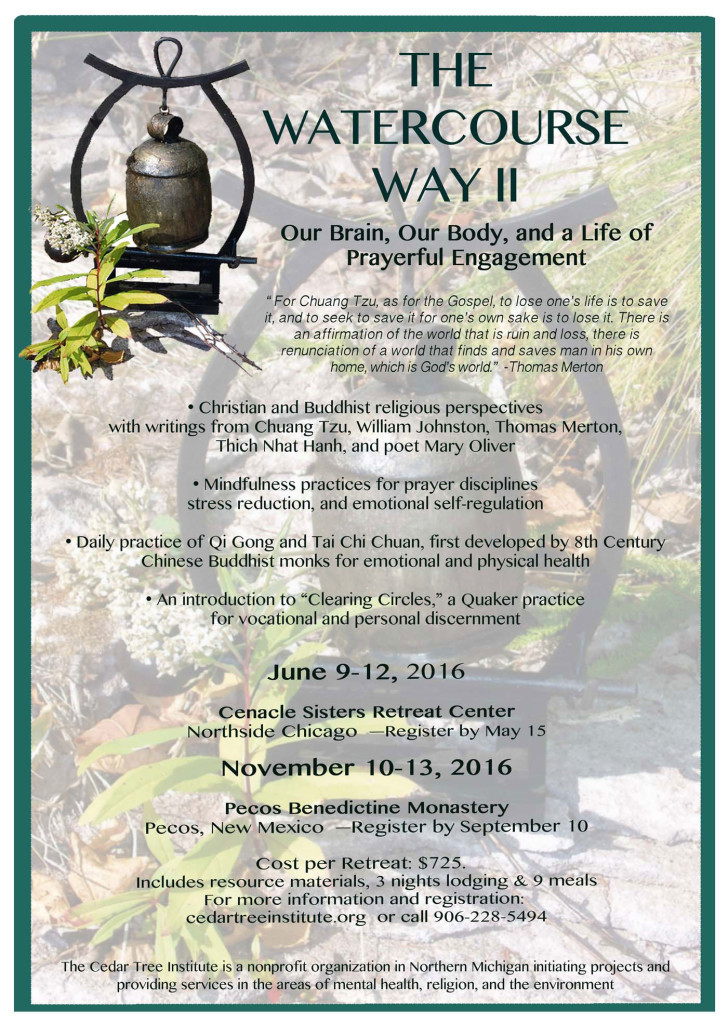 Help us by sharing this content!