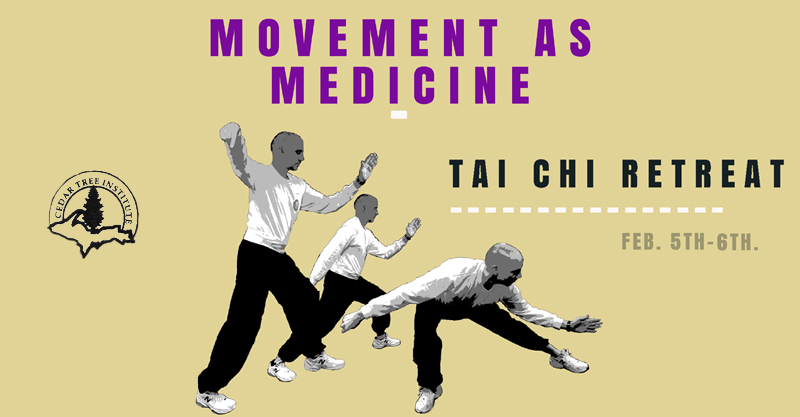 7th Annual Cedar Tree Institute Tai chi Retreat
Movement as Medicine
Tai Chi for Health & Wellness
Increase body self-awareness
Reduce physical & emotional stress
Body structure for balance & strength
Range of Motion
Flexibility
Regulate the immune system
Dates:
6 pm Friday, Feb. 5th – 4 pm Saturday, Feb. 6th
Location:
Fortune Lake Lutheran Camp, Crystal Falls, MI.
Cost:
150 single room or 140 double room
Includes 4 meals, lodging & resource materials
NO EXPERIENCE NEEDED
Guest Instructors:
Lawrence Wall: (Master Qin Liang Zhou)
Dr. Michael Grossman, MD, Family Medicine
Jon & Diana Magnuson: (students of Master John Leong and Rick Pietila – desciple of Chen Zhonghua)
Register Now:
To register online for this Tai Chi retreat, first choose your preference for accomodation, then click the "pay now" button and complete the transaction process. It's that easy!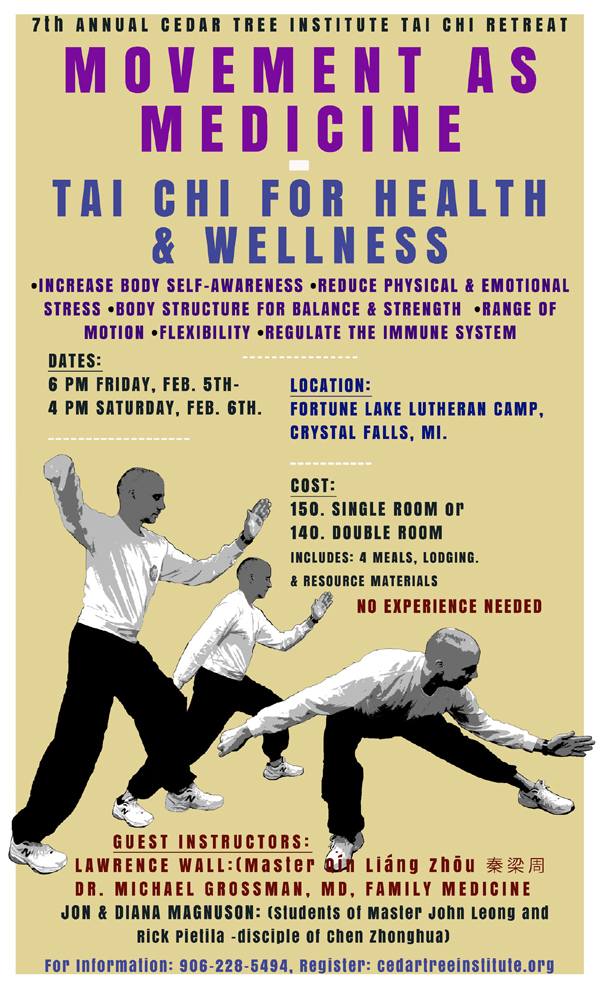 Help us by sharing this content!