Seeds, Prayers, and Pollinators
from Marquette Monthly December, 2015
By Jon Magnuson
For most of us, these encroaching winter days bring a chill to the bones. Night falls fast. Mother earth is hard as iron. The heavy snowfalls that will blanket Northern Michigan landscapes, comforting us with soft, white coverings, are still weeks away. Forests are barren, ponds frozen, the ground still covered with dead tree limbs, decaying leaves.
Nor is it an easy time for our planet. Global economies linking nations together in a fragile financial web are under stress. Environmental pollution and habitat destruction, now irrefutably documented by the Academy of Sciences, NASA and the World Health Organization, threaten, as never before in the history of the human race, the future of our children and grandchildren. We need hope. And collaborative action.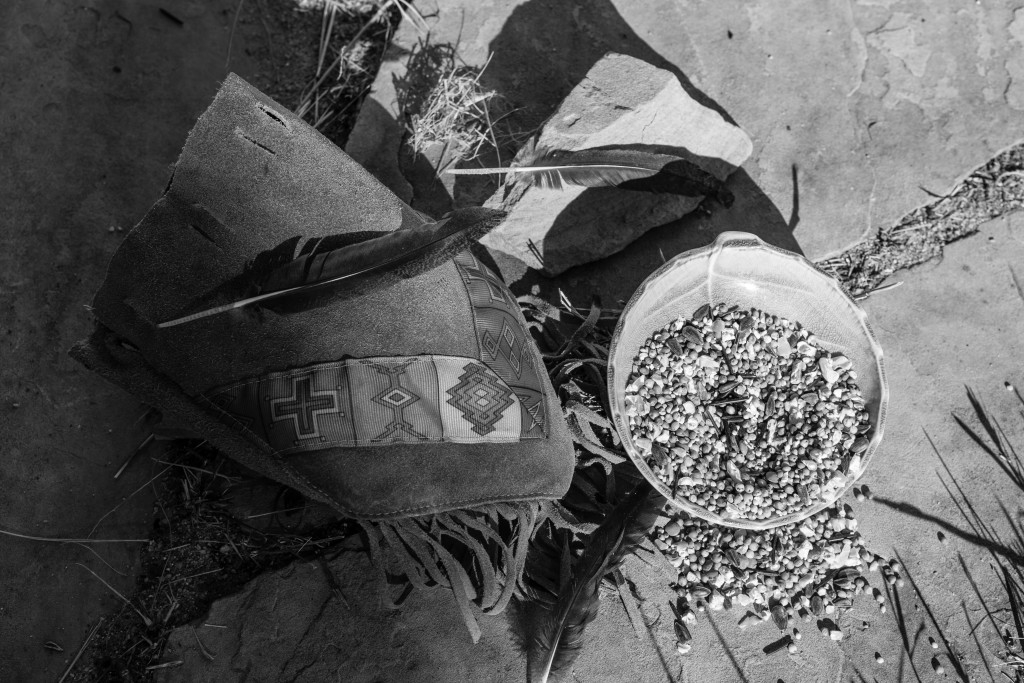 In a recent article authored by eighteen eminent scientists and published in the journal Science, researchers hauntingly warn us we've crossed over four planetary thresholds: (1) The amount of carbon dioxide released into the atmosphere contributing to global warming; (2) The dumping of nitrogen and phosphorous into our oceans resulting in ecologically devastating acidic conditions; (3) Unprecedented destruction of our planet's forests that, for centuries, have provided critical "heat sinks" capturing excess carbon dioxide and producing life-giving oxygen; (4) Unprecedented levels of mass extinctions of animals and, especially, plant life.
Based on years of evidence-based research, these scientists are convinced there's no turning back. They warn us that our task as a human community is now to collectively prepare for what is coming: A dramatic downsizing, a radical shift of how we live on our planet. They point to two specific challenges: Preserving and sustaining what we have left of diminishing natural resources, and the urgent task of working together to establish ways to slow down a world economy based on a mindless consumption of goods and services. Neither will be easy. We need beacons of hope and light. And songs of promise
Here in Michigan's Upper Peninsula, such a light is burning, hidden among descendants of a historically oppressed people. Their song of hope is being sung and heard by gardeners, preservationists, and botanists across North America.
---
I'm standing in a courtyard of the Chicago Botanic Garden (CBG)'s welcome center in Glencoe, Illinois. There are only a few visitors on this early September morning, but soon crowds of schoolchildren and busloads of guests, some from around the world, will be arriving. With me are eight representatives from three American Indian tribes for the 12th in a series of Zaakgii Native Plants Workshops, an initiative begun in Michigan's Upper Peninsula six years ago. One of our group leaders burns a small handful of sage, inviting a traditional blessing for our day together.
Pati Vitt, a botanist and staff member with CBG, begins her introduction. "This is what you might call," she says, "a story of redemption." She describes the first efforts, over forty years ago, by private citizens and nonprofit organizations to create an intentionally designed site to protect and restore threatened plant species from across the Great Lakes Basin. The deck we're standing on borders nine islands and 26 display gardens covering 385 acres. Two and a half million plants surround us.
She pauses in her presentation, then tells us this magnificent, beautiful landscape, the place we are now standing, was for fifty years a dumping ground for Chicago's industrial waste.
Our group moves slowly, weaving our way along winding stone paved paths lined with dark green juniper hedges and gently sheltered by overhanging branches of willow trees.
On our visit to one granite-floored courtyard, we wander among a display of carefully pruned bonsai trees, gifts to the CBG from the Japanese government. Calligraphied signs inform visitors that these miniature expressions of living botanical art, 18 to 24 inches high, are modeled from trees growing along Japan's rocky coastline and represent an artistic discipline that goes back thousands of years. Unexpectedly, I hear a song, barely audible, being softly sung. One of our group, Wausau Sandman-Shelifoe, a seasonal worker with her tribe's natural resources department, is turning in a circle, eyes closed, arms outstretched.
A few minutes later, during our group's leisurely stroll to the CBG research laboratory, I approach this young mother of Ojibway descent, casually inquiring about the purpose of her singing. "I was picking up energy, the spirit from those remarkable trees and their caretakers`," she replies. "Paying respect."
---
The Zaagkii Project, a native plants and pollinator protection initiative, first came into being in the spring of 2008 because of a vision of Jan Schultz, a botanist with the United States Forest Service. Having roamed through Upper Michigan's forests and wetlands as a US Forest Service botanist for seventeen years, she subsequently found herself in the position of Program Leader for Botany with the Forest Service's Eastern Region, an area covering twenty states and sixteen national forests. Recent years necessitated her working out of the USFS's Milwaukee office, but key projects kept her connected to the Upper Peninsula's two National Forests, the Hiawatha and Ottawa.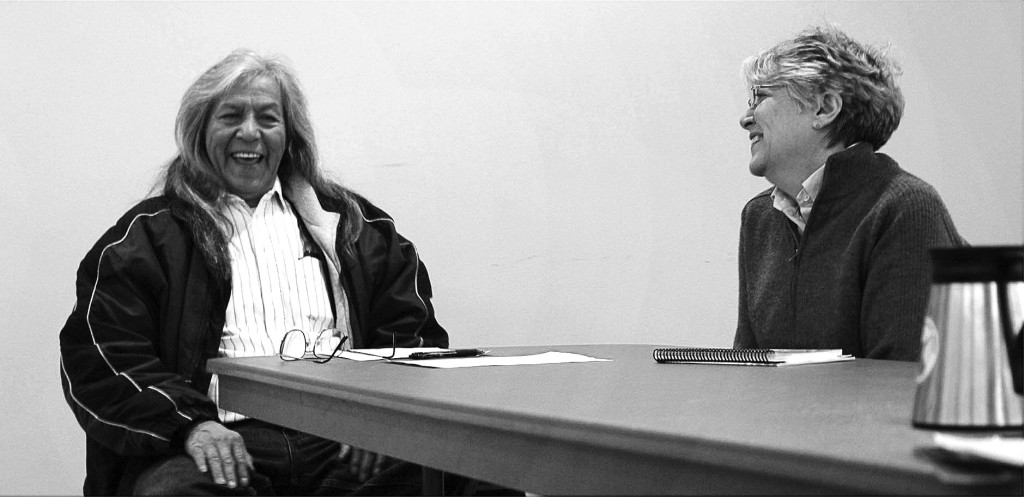 Now, recently retired in September from her formal position with the Forest Service, she lives with her husband Don at their home on Eagle Nest Road, a few miles north of Marquette.
I asked her what shaped her commitment, what continues to motivate her to work as a consultant with Native American tribes in this hands-in-the-soil, feet-on-the-ground collaborative initiative. "It's a intriguing project. Close to my heart," she says. "From an environmental perspective, it's time-sensitive. If we wait longer, we will have lost the opportunity. And that's coupled with the urgency to have this unusual chance to keep working with our regional Native American partners to preserve and protect what all of us in our generation have inherited".
In Anishnaabe, the local indigenous language of the Northern Great Lakes Basin, Zaagkii means "Loving gifts that come from the Earth." In the early days of the effort, The Keweenaw Bay Indian Community (KBIC) established itself as the Mother Ship for the Zaagkii Project, now an intertribal initiative, based in the Upper Peninsula, to recover and preserve native plants and protect pollinators (i.e. bees, butterflies, bats, etc.)
---
A benchmark for KBIC's leadership can be found a few miles north of the small village of Zeba, on the Northern border of their Reservation lands. There stands a 36' in diameter, eco-friendly geodesic dome that serves as a teaching site and greenhouse, specifically dedicated to the recovery and preservation of native seeds and plants. A collaborative effort of the tribe, the United States Forest Service, Northern Michigan University's Center for Native American Studies and the nonprofit Cedar Tree Institute, the structure was dedicated in 2010 with a ceremony of drums, traditional feasting, and a two-day workshop on seed harvesting and plant preservation. These dark December nights, occasional drivers on the narrow, lonely road to Zeba are able to catch a glimpse of the dome, glowing like a Christmas tree ornament, framed in a grove of trees next to a fish hatchery and maintenance garage.
Since 2008, all five federally recognized tribes of Michigan's Upper Peninsula have passed resolutions supporting the vision of the Zaagkii Project. A series of federal (USFS) and tribal grants, personal donations, and thousands of volunteer hours have allowed its varied programs to continue. Bay Mills Indian Community and the Hannahville Reservation now have native plant greenhouses. Twelve workshops have been held on all five Indian reservations across the Peninsula covering subjects like harvesting native seeds, preserving habitat, protecting traditional uses of plants as medicines, and managing invasive species.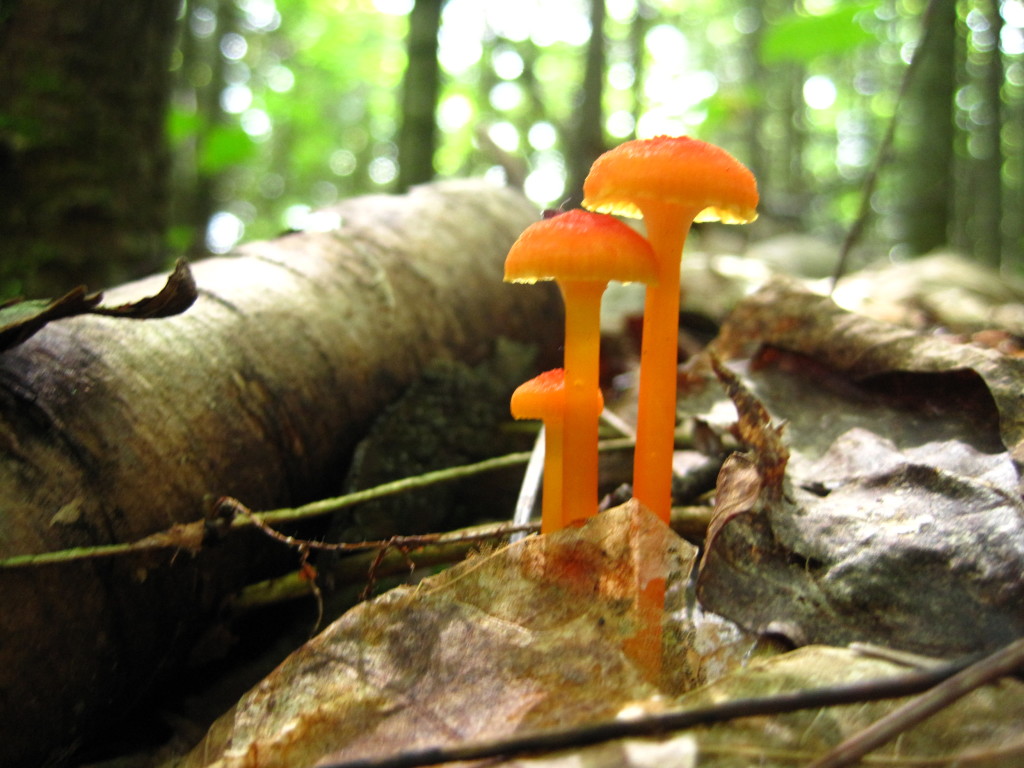 Scott Herron, Native American (Odawa) ethnobotanist at Ferris State University and founder of the Native Wild Rice Coalition, serves as technical consultant for the Zaagkii Project, having worked with Jan Schultz and tribal leaders from the beginning of the initiative.
Reflecting on his involvement, he says, "The Zaagkii Project has exemplified a kind of mutual partnership between tribes and federal agencies that rarely exists these days. A shared vision to be caretakers of the land and its gifts — the plants, animals, spirits, water, and stories that protect us."
"The first years built the foundations for an eco-cultural restoration of our Michigan landscape, one that brings together science, prayers, and stories. Coming years will involve the important work of identifying a new generation of caretakers of the earth. Helping them lead us into the future."
---
From the beginning of the Initiative, youth volunteers, many of them at-risk teenagers, have contributed hundreds of hours of labor to the Zaagkii Project's environmental restoration programs: building butterfly shelters, collecting invasive plant species, planting trees, and hosting cross-cultural community gatherings. Some chose to participate as an option with Marquette County Juvenile Court's Community Service Program. Others were motivated by their commitments with church groups and synagogues.
Tina Hall, Director of the Upper Peninsula's Nature Conservancy, a long-time supporter of the Zaagkii Project, carries deep convictions about the need to nurture youth in their connection to the natural world. She refers to the insight of naturalist and writer Richard Louv who reminds us, "We could be the last generation to remember a time when it was considered normal and expected our children to play in woods and fields.  When we leave this earth, will the memory of such experiences leave with us?  Reconnecting the young to the natural world could be our greatest, most redemptive cause."
---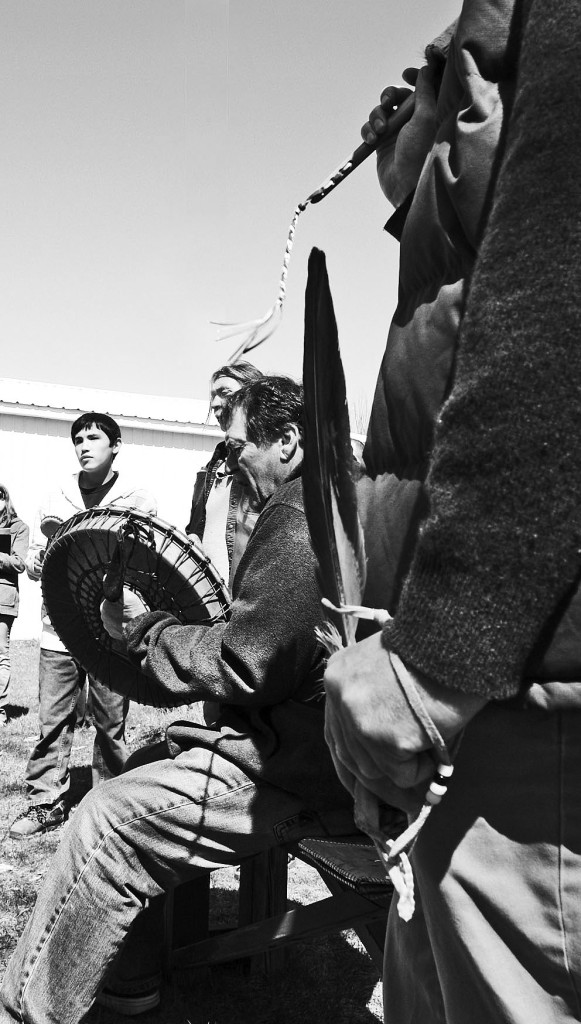 There's something also deeper at stake. Bitter disputes about how we live with the natural world, how we choose to live with the land, our waters, and our forests here in Northern Michigan are essentially spiritual matters. Such disagreements have never been about simple choices of economic prosperity vs. preservation of natural resources. They're about our deepest values, our role in the place of history, how we understand justice, quality of life, and the common good. And not only for ourselves but also for those generations who follow us.
The battle will continue. It promises to be a fierce one. As lucrative, international mining companies continue to promote "boom or bust" economies across the Peninsula, big box stores wield their high-end lobbying influence on politicians, and decisions by state tax tribunals devastate funding for public libraries, services to the elderly, and affordable medical care, KBIC's Jeffery Lohman's perception of Michigan's Upper Peninsula becoming increasingly targeted as a "sacrifice zone" for the rich and powerful appears chillingly true.
It will be hope and faith that keep us going. We will need to lift one another up. "In all places, at all times," echoes a refrain from a Eucharistic prayer in my own religious tradition. It's a reminder that words of hope and encouragement will come to us, more often than not, at unexpected times and places.
---
One midwinter afternoon, a few months after the Zaagkii Project was launched with help from the region's Native American communities, I got up to leave the office of one tribe's natural resources department.
The sky that day was dark grey, the air filled with driving sleet following a morning's snowfall. An occasional noisy haul truck passed by, splashing up ice and dirty water from the pot-holed street paralleling the St. Mary's River. The particular reservation I was visiting, I later learned, is located on land that formerly served as the adjacent city's toxic garbage dump.
Our meeting had taken place in a modest building, functional, with boxes of resource materials still unpacked, walls not yet fully painted. Zipping up my jacket, adjusting a hood over my head, I turned to the tribe's Director of Environmental Programs, Kathy Brosemer, and commented, "My hope is that we can work together to make this happen. It's going to be a hard road."
Moving toward the door, I heard these words. "Though I do not believe that a plant will spring up where no seed has been planted, I have great faith in a seed. Convince me that you have a seed there, and I am prepared to expect great wonders."
Astonished, I turned around. The recently hired Director, a Canadian of Cherokee descent, was sitting at her desk and before I could respond, replied with a smile, "Henry David Thoreau, 1837."
NOTE: Since the Zaagkii Project's inception in 2008, volunteers have assisted in planting 21,000 native grass seedlings, worked with over a 100 at-risk youth building butterfly houses and bee shelters, collected and disposed of over 400 cubic yards of invasive species, sent 14 representatives from 5 different reservations to trainings for protecting Monarch butterflies, provided hundreds of non-commercial heritage seeds for 15 interfaith gardens tended by regional churches and synagogues, and planted 13,000 Northern White Cedar trees across Michigan's Upper Peninsula. Participating American Indian tribes for these collaborative efforts include, along with KBIC, the Hannahville Indian Community, Lac Vieux Desert Band of Lake Superior Chippewa Indians, Bay Mills Indian Community, and the Sault Ste Marie Tribe of Chippewa Indians.
Jon Magnuson
The Cedar Tree Institute
cedartreeinstitute.org