The Cedar Tree Institute proudly presents a Tai Chi (Taiji) Workshop with special guest presenter Rick Pietila, disciple of Chen Zhonghua.
May 9, 2015
9:30 – 3pm
Grace United Methodist Church
927 W Fair Ave, Marquette, MI
Tai Chi (Taiji) is a mind/body exercise developed by Chinese Buddhist monks in the 8th Century A.D. Guest presenter Rick Pietila has recently returned from two years in China studying with one of that country's most renown master teachers.
No prior experience is needed for this Taiji workshop.
All levels and styles are invited.
Review of body mechanics
Insight into balance and flexibility
Qi Gong exercises to improve health
Workshop Cost: $65 (Lunch and resource materials provided)
Register Online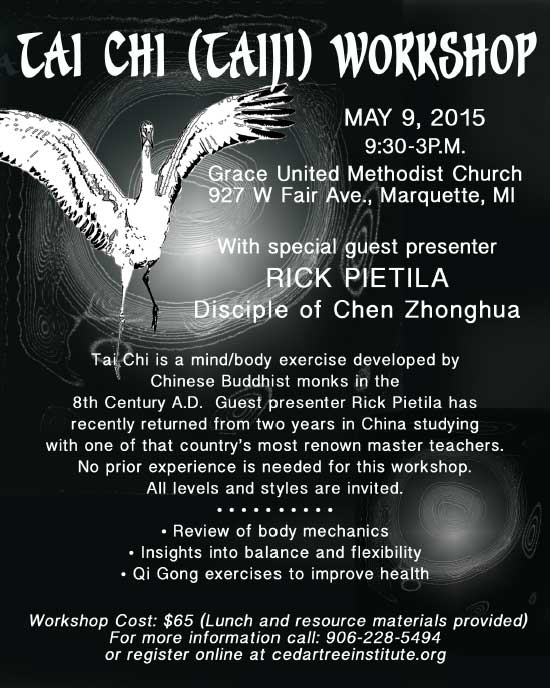 Help us by sharing this content!