THE IRON BUTTERFLY
Mind/Body Training for Stress Reduction, Healing, & Peak Performance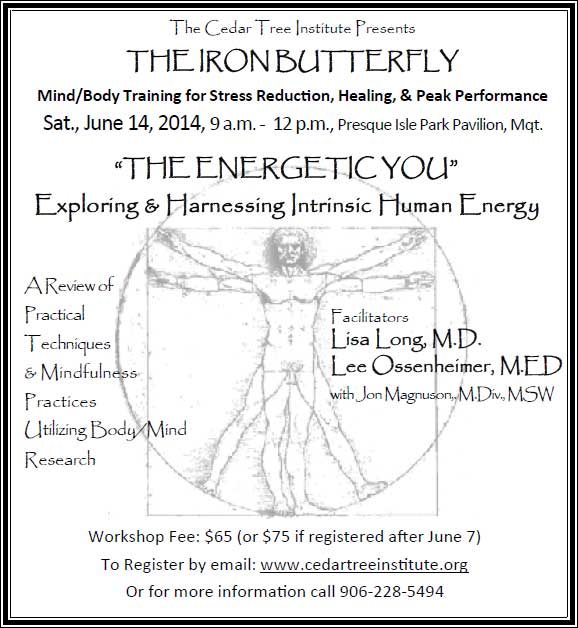 DATE, TIME & LOCATION:
Sat., June 14, 2014, 9 a.m. – 12 p.m., Presque Isle Park Pavilion, Mqt.
"THE ENERGETIC YOU"
Exploring & Harnessing Intrinsic Human Energy
A Review of Practical Techniques & Mindfulness Practices Utilizing Body/Mind Research
FACILITATORS:
Lisa Long, M.D.
Lee Ossenheimer, M.ED
with Jon Magnuson,. M.Div., MSW
REGISTRATION:
Workshop Fee: $65 (or $75 if registered after June 7)
To register online with a credit card or PayPal.

Or for more information call 906-228-5494.
Help us by sharing this content!