THE IRON BUTTERFLY 2013
A practice-oriented workshop based on research from mind/body medicine & athletic training addressing regulation of stress responses, including visualization techniques & key components contributing to peak performances mentally & physically.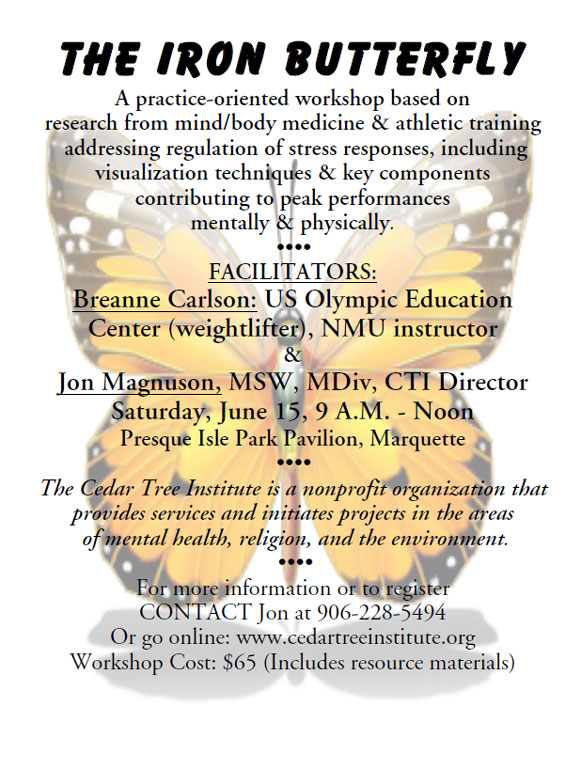 FACILITATORS:
Breanne Carlson: US Olympic Education Center (weightlifter), NMU instructor
Jon Magnuson: MSW, MDiv, CTI Director
The Cedar Tree Institute is a nonprofit organization that
provides services and initiates projects in the areas
of mental health, religion, and the environment.
DATE, TIME & LOCATION:
Saturday, June 15, 9 A.M. – Noon
Presque Isle Park Pavilion, Marquette
REGISTRATION:
Workshop Cost: $65 (Includes resource materials)
For more information or to register
Contact Jon at 906-228-5494
Or register online with a credit card or PayPal.

Help us by sharing this content!