Northern Michigan University Environment and Native American Students This Wednesday Join Debate Over Wolf Hunting in Michigan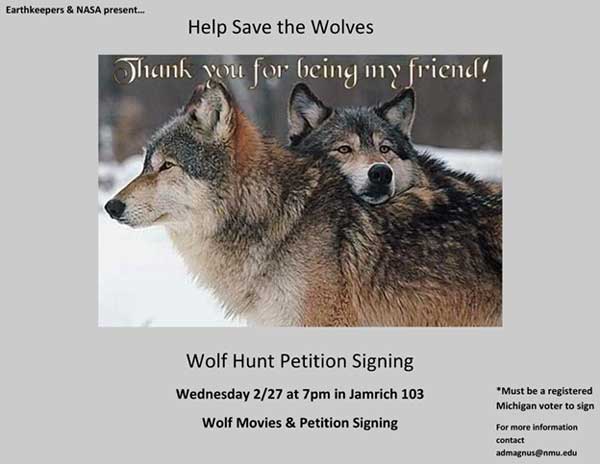 (Marquette, MI) – For spiritual, religious, cultural, ecological and common sense reasons, two groups of Northern Michigan University students are hosting an anti-wolf hunt education and petition signing event this Wednesday to help put the issue before Michigan voters.
The "Wolf Hunt Petition Signing Night" is from 7-10 p.m. this Wed., Feb. 27, 2013 in Jamrich 103 on the NMU Campus sponsored by the NMU EarthKeepers II Student Team and the Native American Students Association (NASA).
Learn more at the official Earthkeepers II website
Help us by sharing this content!