On Saturday June 9, the Cedar Tree Institute will present a workshop called The Iron Butterfly. Based on research by The Mind/Body Institute of Harvard Medical School, the religious contemplative tradition and martial arts disciplines, this workshop will cover mind/body training for stress reduction & peek performance.
Review physiologic components of the stress response and the concept of allostasis
Identify 4 cognitive distortions that block balanced perception and appropriate focus
Experience 7 scientifically validated approaches to lower the stress response, increase resilience and allow the body to heal itself
The Iron Butterfly 2012 will take place at the Presque Isle Park Pavilion in Marquette, MI from 9 a.m. – noon. It will be facilitated by Kelley Mahar, MD & Jon Magnuson, MDiv.,MSW. The fee for this workshop is $65 or $75 if registered after June 4th.
For more information, call 906-228-5494 or register by e-mail.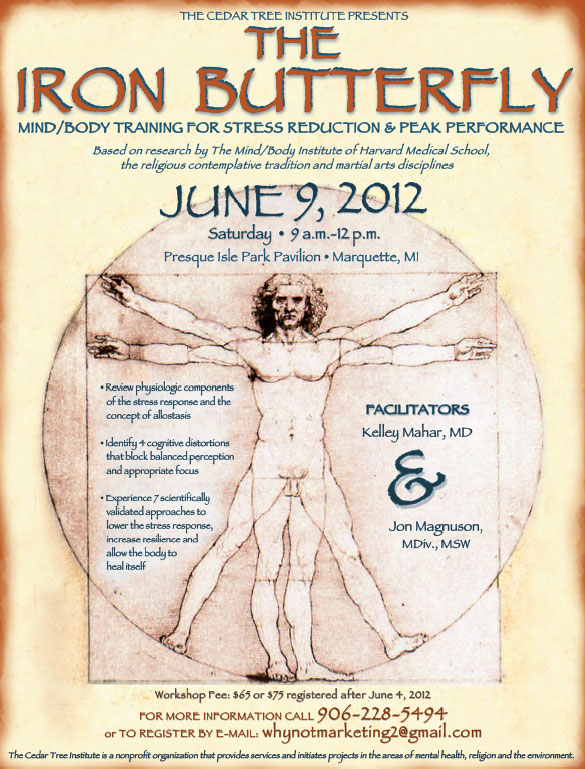 Help us by sharing this content!