Seasonal Notes from the Cedar Tree Institute
Recently a group of us visited the Hannahville Indian Reservation. We were planning an upcoming native plants restoration project when our host made a passing casual remark about the community's upcoming Bear Feast. In a spirit of curiosity one of my colleagues asked, "Can you say something more about that?"
"It's a tradition among the Potawatomi," the elder replied. "This time of year, under snow banks, dug into hillsides, tucked in hollows of cedar stumps and hidden in dark shadows of ice caves, the black bear are giving birth. Mothers are still in hibernation. Their cubs are born, left in the darkness of dens to figure out how to find their mother's milk. They struggle and compete with one another for warmth and nourishment. The Bear Feast is one way our community honors those vulnerable newborn, asking spirits to provide safety for them and a good life ahead."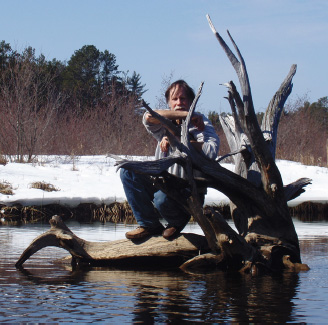 During these days of the Equinox, indigenous peoples around the world mark the beginning of spring with special feasts, songs, rituals, and prayers. Distracted by virtual realities and modern electronic sensibilities, most of us forget that our planet mystically spins during this month of March, for a single day, in perfect balance with the sun. As the earth's Northern hemisphere begins to tilt toward the sun, life begins anew. Forest life begins to stir, winged ones arrive, daffodils burst through melting snow. Trees bud, seeds sprout. The hours of daylight slowly begin to lengthen.
We are on the edge of a new awakening. Soon, in synagogues the Passover will be shared, unleavened bread will be broken. In churches, stories of empty tombs will be told, Paschal candles will be lit, hymns will be raised, lilies will bloom. Black bear will stir from a long winter's sleep. Their newborn will emerge from dens, pawing at their own squinting eyes, astonished at a world of which they never dreamed.
All who believe, will begin to dance.
– JWM

"The visible world is the first shoreline of the inner landscape"

-John O'Donohue
CEDAR TREE INSTITUTE WORKSHOPS & PROJECTS
CONTENTS
---
SPIRIT OF PLACE
Kayak Retreat on Spirit and the Environment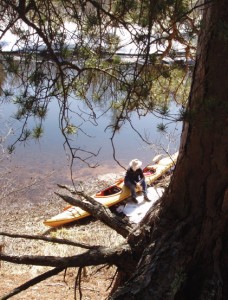 August 6-10th, CTI will sponsor our 14th summer kayak retreat. Topic: "Lake Superior: Water, Symbol, Soul." Daily readings from the journals of 17th Jesuit explorers, connections between spirituality, ritual, and water, reflections from St. Francis of Assisi, Teilhard de Chardin, and poet Mary Oliver. Jon Magnuson and Lee Goodwin, facilitators. No prior kayak experience needed.
To register or for more information go here or call 906-228-5494.
---
RIDING EZIEKIEL'S CHARIOT
Mental Health in Pastoral Care & Congregational Life
On May 7 & 15th the Cedar Tree Institute will offer two workshops on mental health in pastoral care and congregational life for clergy and faith community leaders. Bill Parkkonen, RN, a psychiatric nurse practitioner joins the Cedar Tree Director to explore marks of faith communities that provide a healthy emotional and mature psychological model for their members.
St. Paul's Episcopal Church (Marquette)
10 A.M. – 2:30 on Mon., May 7th
Good Shepherd Lutheran Church (Houghton)
10 A.M. – 2:30 P.M. on Tues., May 15th
Cost is $60, or $70 if registered after April 30th. Workshop fee includes lunch and resource materials. To register contact by email: whynotmarketing2@gmail.com or for more information call Marcia at 906-360-1590.
---
THE IRON BUTTERFLY
Mind/Body Training for Stress Reduction
On June 9th, training will be offered on effective techniques from the field of mind/body medicine to address stress and enhance emotional and physical health. Kelly Mahar, MD, a practicing psychiatrist, will join the Cedar Tree Institute Director, an ordained clergyman and psychotherapist, inviting participants to practice scientifically verified approaches to boost the immune system, regulate the circulatory system, and increase levels of coping skills.
9A.M. – Noon/ Presque Isle Park Pavilion, Marquette
Cost: $65. Includes resource materials. For more information call 906-228-5494. To register by email: whynotmarketing2@gmail.com
---
JANUS PROJECT SEMINARS
Continuing Ed. for Medical Professionals
Providing support and training for hospice workers, clergy, social workers and physicians has been the focus for CTI's Janus summer and winter seminars. Following this winter's seminar in February, Shahar Madjar, MD, urologist, wrote reflections on his experience for the March 6th edition of The Mining Journal. The article is also on CTI's website: cedartreeinstitute.org
This September, CTI will sponsor our 2012 summer kayak Janus training on the theme "Double Helix: Patient Centered Care in Chronic Illness."
For more information call
Dr. Michael Grossman at 906-475-4127
or Dr. Larry Skendzel at 906-226-3576.
---
10,000 CEDAR TREES TO BE PLANTED IN 2012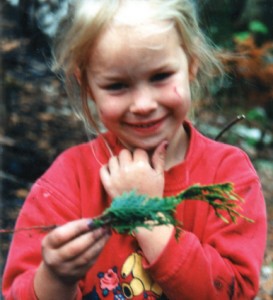 The Cedar Tree Institute is underway with a coalition of youth volunteers, churches, and American Indian tribes to plant 10,000 Northern white cedar trees this coming summer. We are building momentum. We welcome volunteers for this effort. We'd be deeply thankful. A report on our progress will be coming in the coming months.
During our planting time, Dave Ellingson, an ELCA Lutheran pastor will be paddling down 1,000 miles of the Mississippi River as part of his sabbatical. Currently teaching at Trinity College in Everett, Washington, he's graciously invited friends to make a contribution in honor of his journey for our Institute's 2012 cedar tree planting effort. Sing us a hymn, David as you paddle down that river of history raising consciousness about the challenges of protecting one of the great natural resources of North America.
---
CTI'S UPPER PENINSULA INDEX
Annual visitors to Pictured Rocks National Lakeshore: 561,104
To the Mall of America: 40,000,000
Miles of Lake Superior shoreline: 1,826 miles
Laps around the Superior Dome track that would be: 14,693
Daily gallons of Lake Superior water Orvana plans to use at its Copperwood Mine: 500,000
Americans that water would serve: 5,000
Value of Rio Tinto's Eagle Mine: $4,000,000,000
Cost of submarine sandwich picnic for 22 police officers arresting 2 protesters at Eagle Mine: $200.66
Average income in the U.P. $36,380
Annual salary of Cliffs Natural Resources' President and CEO, in 2010: $5,595,592
Percentage of Michigan's population living in the U.P.: 3.15
Percentage of Michigan's land surface in the U.P.: 28
Deer killed by humans: 64,000
Deer dying from starvation during a moderate winter: 70,000
Endangered Great Lakes Piping Plover couples nesting in the Great Lakes, in 2011: 55
In the late 1800s: 500 – 700
Percentage of residents wanting to stay in the U.P. that consider unemployment a major problem: 93
Percentage that trusts local government to effectively deal with important problems: 47
Percentage trusting their neighbors to solve those problems: 85
Miles a Monarch butterfly migrates from the Stonington Peninsula to Mexico: 1,900
Miles a U.P. winter "Snow Bird" migrates from Houghton to Key Largo, Florida: 1,900
Researched by Gabriel Caplett, organic farmer, writer and community organizer. References for the above data can be found on the cedartreeinstitute.org website.
---
THE ZAAGKII WINGS AND SEEDS PROJECT
An Environmental Collaboration
A native plants restoration and pollinator protection workshop for five regional American Indian tribes is scheduled for April 12 at the Hannahville (Potowatomi) Indian Reservation in Wilson, Michigan. This event moves the Institute into its 4th year of partnership with the United States Forest Service. Deepest appreciation to Jan Schultz, Chief Botanist with the Eastern Region of USDAFS, for serving as a key advisor for this vision.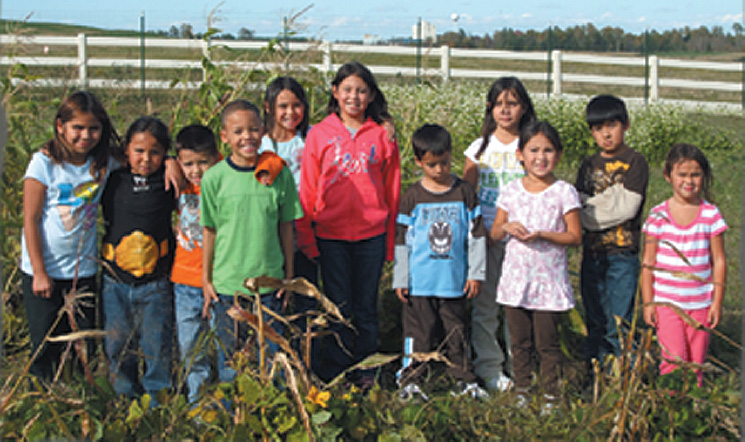 ---
GODSPEED TO RICK AND JACKIE
During the late summer of 2004, a 32 year-old ex-Marine, musician, skilled carpenter, martial artist and guitar technician stopped by to have a conversation about Tai Chi Chuan. Between work obligations with bands including Boston, Peter Frampton, Stryper, Cinderella and Lonestar, Rick Pietila went on to serve as a key advisor and project director for the Cedar Tree Institute. Rick and his wife Jackie Kosey are now embarking on a new life adventure. Jackie has accepted a position as an administrative assistant with the U.S. State Department. They leave for training in May. Prayers go with you!
---
CTI is a nonprofit organization that initiates projects and provides services in the areas of mental health, religion and the environment. One-third of its services are offerred pro-bono to the wider community. Counseling services are available with Jon Magnuson, MDiv., MSW, ACSW by calling 906-228-5494. Most sessions are covered by insurance. If preferred, other arrangements can be made.
The Spring 2012 Equinox Newsletter is brought to you by Cedar Tree Institute.
Help us by sharing this content!